Dallas, TX – The Dallas/Fort Worth International Airport Burger King has introduced a new item – a $300 Whopper, with no discernible difference from the Whoppers one can get much cheaper at any Burger King located in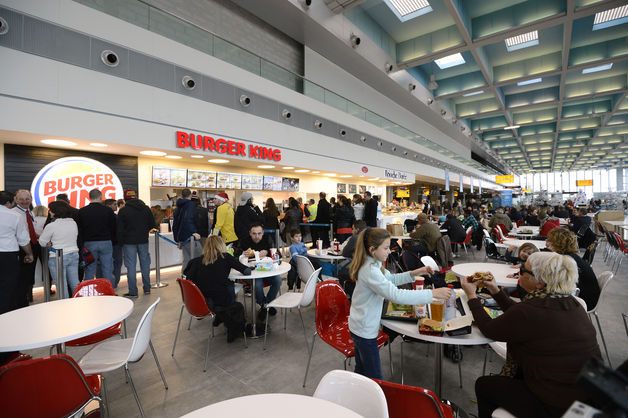 the outside world.
Manager Brian Kushner is operating under the notion that an airport terminal is often nothing more than a lawless, chaotic frenzy for sustenance, and people will eat anything in the rush to make a flight.
"We know that people in an airport are desperate for food," Kushner said. "It's as if they believe they'll never have an opportunity to eat again."
The Burger King makes no claims that its Whopper is any different, either.
"People just don't care," Kushner said. "They have this look in their eyes. It reminds me of how my uncle would look when he talked about Vietnam."
The location is also considering the option of selling fries for the price of a first-born child.
"From our initial surveys, there is significant interest," Kushner said.