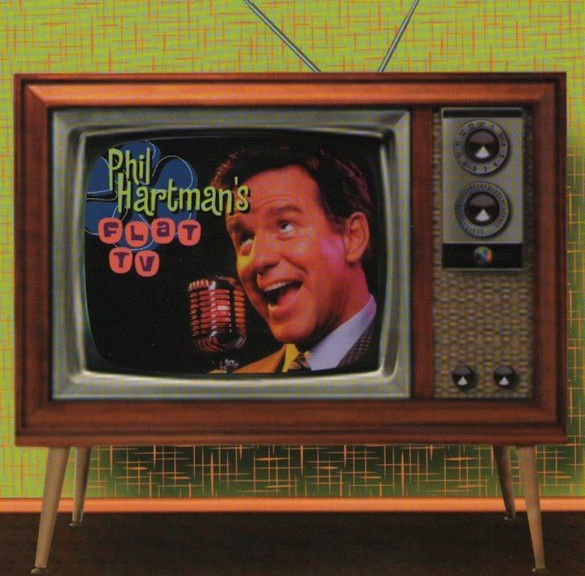 Here's the deal:
I don't think there's a celebrity I miss more than Phil Hartman. While several of my favorite artists have passed on – Hunter S. Thompson, Kurt Vonnegut, Thomas Kinkade – they all lived full lives with their careers clearly in twilight. But Hartman, only 49 at the time of his tragic death, certainly had so much more to give.
For one thing, Hartman was a late bloomer, having started on SNL at the age of 38 when most cast members are in their early twenties (he's one of the oldest members ever to join). While Chris Farley and Adam Sandler were off snorting cocaine through a crazy straw, I bet Phil was negotiating a better credit card APR and enjoying some sensible socks.
Once he got his foot in the door, though, he didn't stop making quality work. From NewsRadio to The Simpsons to great supporting roles in So I Married an Axe Murderer and Quick Change, Hartman gave it his all. Even the lesser films he was a part of (Houseguest, Small Soldiers, Jingle All the Way) usually were made better by his inclusion.
As most of us know, at the time of his death Hartman had been tapped to play Zap Brannigan in Futurama, but what gets less ink is the fact that Hartman was interested in making a live-action Troy McClure spinoff film, even willing to co-finance it to ensure its production. Would that this were such a universe.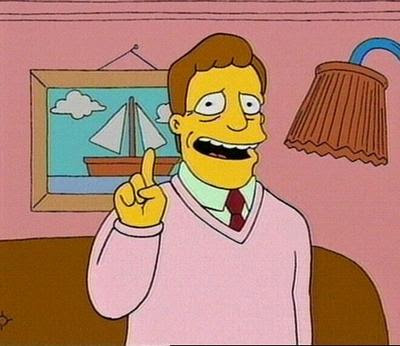 ("You may remember me from such eras as, 'Your Formative Years,'
and from such films as Airport '78: Disco Inferno!")
While I can't offer you a secret workprint of this film pulled from Fox's underground sugar caves, what I can give you is some other secret Phil Hartman goodness: Flat TV.
Flat TV is a sketch album Hartman recorded in the late '70s around the time of his Groundling days. The tapes were eventually shelved and/or lost and weren't uncovered again until after his death, finally being released by Hartman's brother in 2002.
Thematically, the album focuses on television, featuring a twisted, '50s nuclear family viewing various programs throughout the day, ranging from game shows to news to movies-of-the-week to commercials. Hartman plays nearly every character on the album, aside from the women, and in his usual fashion displays not only his great writing chops but also his stunning character range.
Though the album isn't without its low points, the majority of it holds up very well, even some four decades later, which is more than you can say for most SNL sketches. Perhaps as proof of this, an animation studio recently purchased the rights to turn the album into an animated film. Now here's hoping that Henry Selick finally gets around to claymationing Sam Kinison: Live in Tempe.
It's sad Phil never got to take his career as far as it could go – I picture him fitting perfectly into the comedy-drama roles Bill Murray and Steve Carell have succeeded so well in – but we'll always have the stellar if all-too-brief body of work he left us. Please add Flat TV to your collection.
But seriously, go rewatch Pee-wee's Big Adventure, 'cause he fucking wrote that.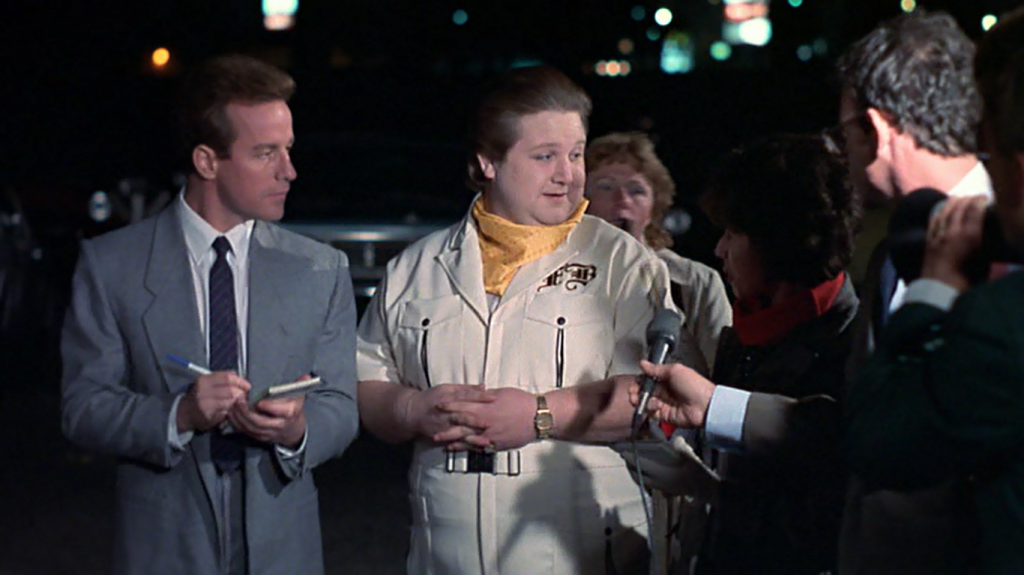 Related articles