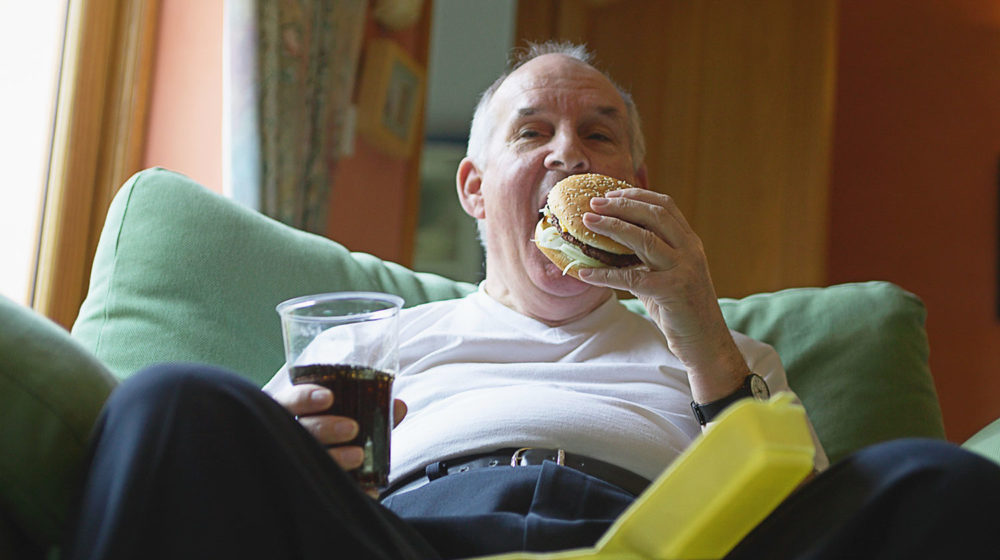 ST. LOUIS – After months of tense family conversations around the dinner table, the Davidsons were happy to report Tuesday that patriarch Marc took his burger into the den to eat while watching CBS drama NCIS on Tuesday night.
"We honestly didn't know what would happen," said wife Karen. "With Michael Weatherly leaving the show this year, we didn't know if he'd still watch."
Once school was out last June, and the CBS season finales aired, Marc decided they would all have every dinner at the table as a proper family, like he did growing up. Unfortunately, this led to them getting to know each other better. And after a long summer of forced family interactions, the rest of the Davidsons were happy for a break from Marc.
"Thank God for the fall TV season starting up," Karen continued. "Now the rest of us can eat without him criticizing what we did that day or telling me all my friends are idiots." She then went back to eating quietly as their daughter Bryce, 14, and son Thomas, 9, texted and played Alto's Adventure, respectively.
Marc returned with his empty plate during a commercial break and handed it to Karen saying only "Too salty." He then announced he would be staying in the den for Bull and NCIS: New Orleans while grabbing a beer from the fridge.