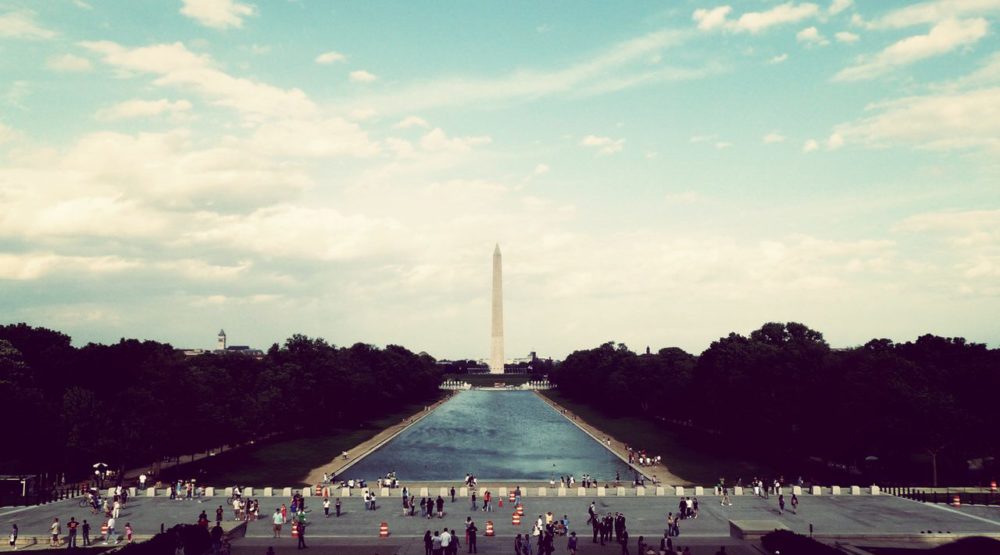 Many residents are nervously wondering how day-to-day life in the District will change once President-elect Donald Trump takes office on January 20th. Here is what we know so far:
1. Security officials have disclosed that whenever Mr. Trump plans to leave the White House – be it to check in on his Pennsylvania Avenue hotel, scout for stalks of wheat to fill in his hairline or to simply gaze out of a tinted window at what he now refers to as "all mine" – instead of merely closing streets for his motorcade to pass through, all citizens within the District will be required to stay inside their buildings. No one, in any quadrant, may be publicly visible from his La-Z-Boy seat, submerged in a hot tub, inside a stretch Hummer limo. This mandate will also apply during his biweekly CVS run for CoverGirl under eye concealer and Tic Tacs.
2. Only men will be permitted to sit on Metro seats. Women may either stand or sit on a lap of a man whom is seated.
3. After eliminating the Environmental Protection Agency, the building where it is currently headquartered will be used to quarantine all registered Muslims in the District. Mr. Trump reportedly plans to remove all toilets from inside and encourage citizens to instead defecate onto the nameplate of the building, known as the William Jefferson Clinton Federal Building.
4. It seems Mr. Trump won't completely disregard environmental regulations, as he has insisted that new construction projects within the District adhere to a strict water pressure code. All new shower installations must use a certain state-provided shower head, which will be golden-colored.
5. Each time Mr. Trump "fires off a tweet," a cannon will symbolically be shot into the Potomac River.
6. The exterior of the White House will see some changes. Mr. Trump's initials will be carved into each of the building's columns. A moat, 65 feet deep, will be dug around the perimeter of the building and will be filled with eels, alligators and Mitch McConnell. It is also rumored that Mr. Trump's youngest son Barron might be spotted playing with his pet chimpanzee, named Real Daddy, on the South Lawn.  
7. District residents will soon hear the hum of planes overhead, as Mr. Trump plans to abolish D.C.'s no-fly policy to be compatible with his new communications strategy. In lieu of holding press conferences, Mr. Trump will send aircraft across the country to convey his policy initiatives via skywriting. Already queued for January 20th are: ISIS BAD, BLACKS THUGS, IVANKA HOT.
8. The National Cherry Blossom Festival will cease. Mr. Trump has said that he would like to demonstrate to the international community that the U.S. does not celebrate gifts from China.
9. The Library of Congress will be gutted of books and its interior stripped of renowned murals and architecture to be replaced entirely with trampolines. Floors, walls and ceilings will all be covered. Permitted entrants into "Trump's Tramp Town" include Mr. Trump and women and girls ages 11-29 years old with a breast cup size C or larger. Reportedly Mr. Trump insists that "for safety purposes, socks and bikinis must be worn at all times."
10. The Washington Monument will undergo construction to be doubled in height.