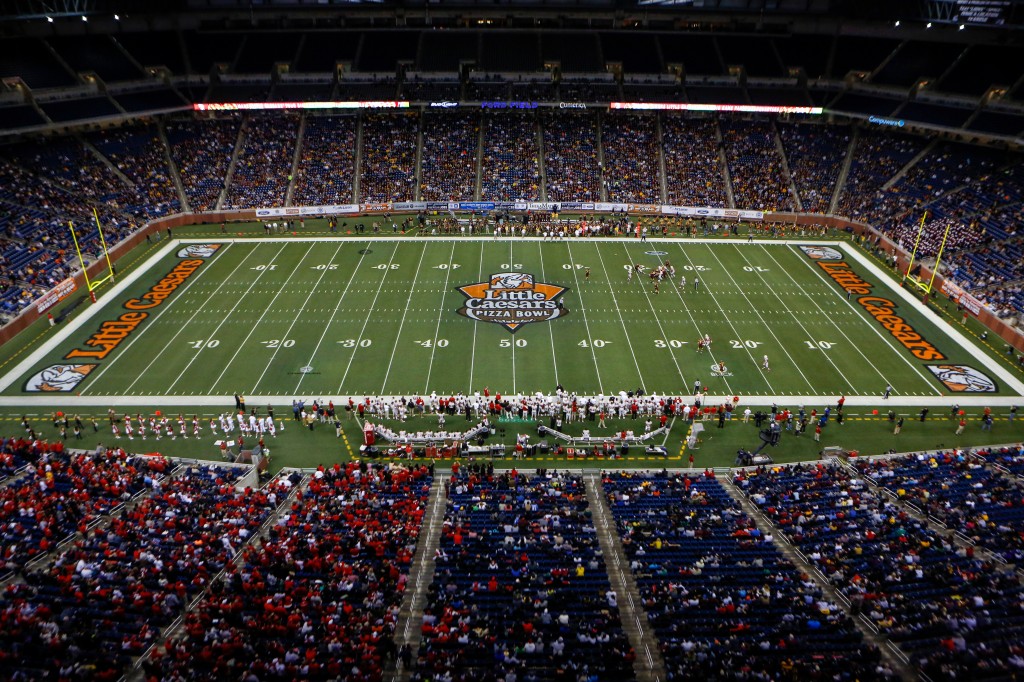 Let's start this by saying that Googling "Pizza news" shouldn't produce such pain and sadness. Googling anything with "pizza" in the phrase should only produce joy, fraternity, and maybe a stomach ache.
However, today's foray into pizza news led to the sad announcement that this season's Little Caesars Pizza Bowl is canceled.
If you didn't already know – which you probably didn't because no one outside of the Midwest cares – the Pizza Bowl always featured a Mid-American Conference team, including the world's greatest university, Ohio University, in 2009. Last year's game between Pitt and Bowling Green was actually pretty good. Some of the other years' matchups weren't exactly national spotlight games but it gave those fans something to get excited about in the midst of watching the big boys fight it out in primetime.
The Pizza Bowl also brought a little light to the otherwise forlorn city of Detroit every year. Citizens knew that, sure, their house might devalue by 600 percent or the city might turn off their water, but the prospect of watching Central Michigan or Western Michigan battle kept their spirits high.
And for a bowl lineup that includes things like the Duck Commander Independence Bowl, R&L Carriers New Orleans Bowl, Raycom Media Camellia Bowl, Boca Raton Bowl, and Sheraton Hawaii Bowl, how in the world did we as a society cut the one bowl that involved pizza? This world means to tell us that the guys from Duck Dynasty get a bowl game and pizza doesn't? Did Little Caesars not say enough stupid shit about gay people?
So, with great dejection, we must say goodbye to the Little Caesars Pizza Bowl. We'll never forget the memories. Instead we'll have to settle for watching MAC teams get pounded by bigger schools at the beginning of the year.
We'll just have to eat our sorrows away with Hot-N-Ready's in tribute.
Related articles