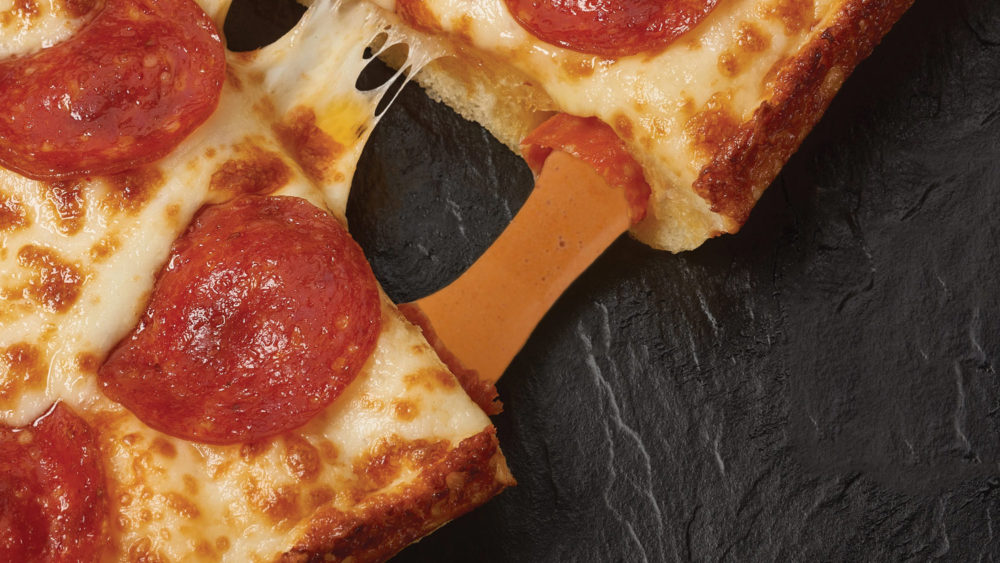 PLANO, Texas – Hoping to cash in on the most popular fall trend, Pizza Hut has announced it will be offering a Pumpkin Spice Stuffed Crust Pizza for a limited time. From now until Thanksgiving, the new seasonal delicacy will be available with one topping for $11.99.
The largest pizza chain in the United States has never been afraid to experiment with their crusts and what can be inserted into them. "This was just the next logical step," explained Chief Food Engineer Ronald Clemmons. "We've already turned them in to cheese balls and stuck hot dogs in there. Really, it was down to this or tuna fish."
The company has high hopes that the public will take to the new pizza the way they did the original Stuffed Crust Pizza back in 1995. "People love the original Stuffed Crust Pizza," said Pizza Hut CEO David W Gibbs. "And here at Pizza Hut, our specialty is taking something customers love and changing it to be something completely different."
Critics have been quick to accuse Pizza Hut of simply chasing trends and furthering the oversaturation of all things pumpkin. They point to other recent offerings as further evidence that the craze has reached a fever pitch, such as Burger King's Pumpkin Patty Sandwich and Taco Bell's Cheesy Quesarito Crunchwrap With Pumpkin Stuff Shoved in There Too.
Despite the abundance of pumpkin-flavored products, however, Gibbs remains optimistic their pizza will stand out. "Who else would think to do something like this?" he asked as his smile widened. "Only us."