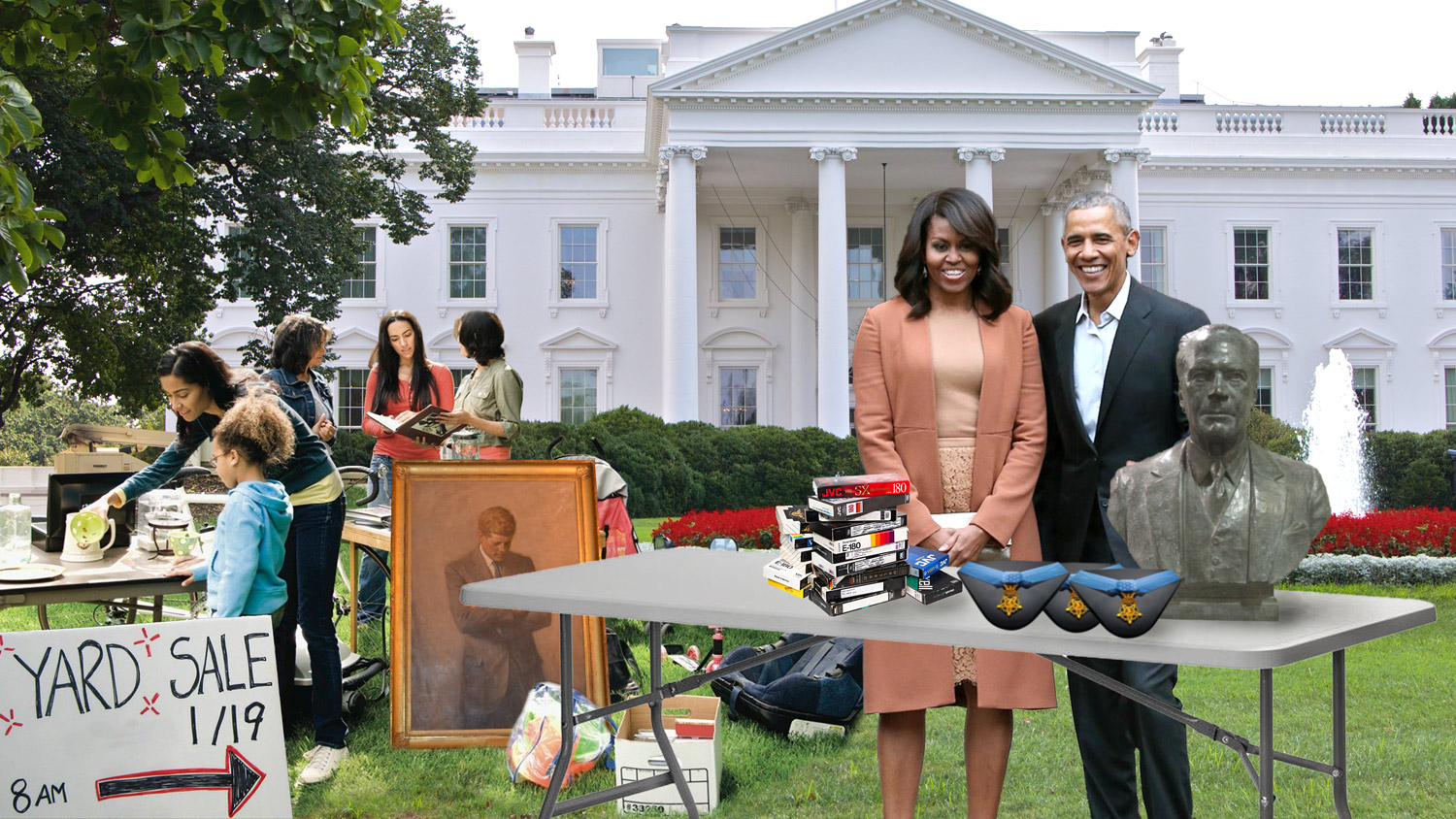 WASHINGTON, D.C. – With President Obama's second term coming to a close, D.C. residents are preparing for the eighth and final White House yard sale offered by the First Family.
"They always have such nice things," said regular attendee Bethany Colson. "A few years back I got a lovely rug from the Lincoln Bedroom and one of Edith Wilson's chiffarobes. Oh, and some cute little Hummels, too!"
"Yeah, it's a good spread," said self-proclaimed bargain hunter Daniel Householder. "I've scooped up some lithographs donated by Chinese dignitaries and a few pipes Hoover used. All under fifty bucks."
Some of the prime items up for grabs at this year's sale include six extra Medals of Honor, one bust of Gerald Ford, the John F. Kennedy presidential portrait, glassware bestowed by the Russian consulate, George W. Bush's "#1 President" mug, various garments outgrown by Sasha and Malia Obama, one of Bill Clinton's adjustable sex chairs, and a wide assortment of VHS and cassette tapes.
"We've saved the best for last, America, and everything must go!"" Mr. Obama said to a handful of visitors. "I gotta wrap this up tonight so I can round up everyone's guns tomorrow, so let's get shoppin'!"
All told, the sale is expected to net anywhere from $450 to $625, dependent upon "haggling" and "Michele's shrewd business sense."