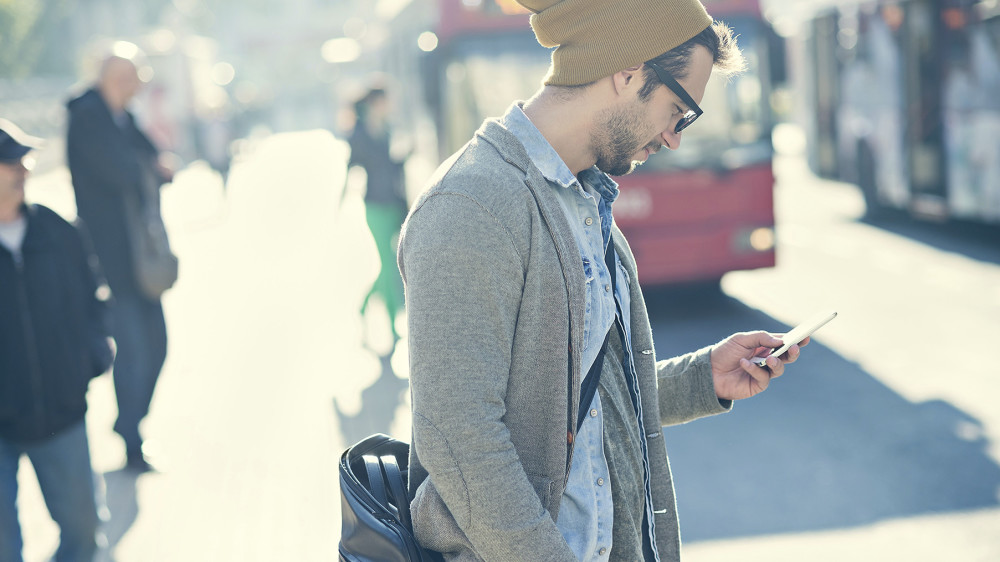 KANSAS CITY – In a near catastrophic incident, local man Jim Brewer, 22, narrowly avoided social contact with an individual approaching on the sidewalk by pretending to be texting on his cellular device.
"I was walking home from class and this old man was walking in my direction," says the battle-scarred Brewer. "I was flipping through music at the time so I just pretended to be really engaged in a text message. Have you heard the new Blink-182 album?"
Sources tell us the devious old culprit was known as Greg Anderson, a local gardener who spends his time at the community garden and reading to orphan children. When approaching Mr. Brewer, Mr. Anderson said he was "going to say good afternoon to the young man, but he was obviously busy with something important."
At press time, Brewer was seen at a local coffee shop, successfully avoiding having to tell the barista his order by simply putting a picture on his phone in her face.