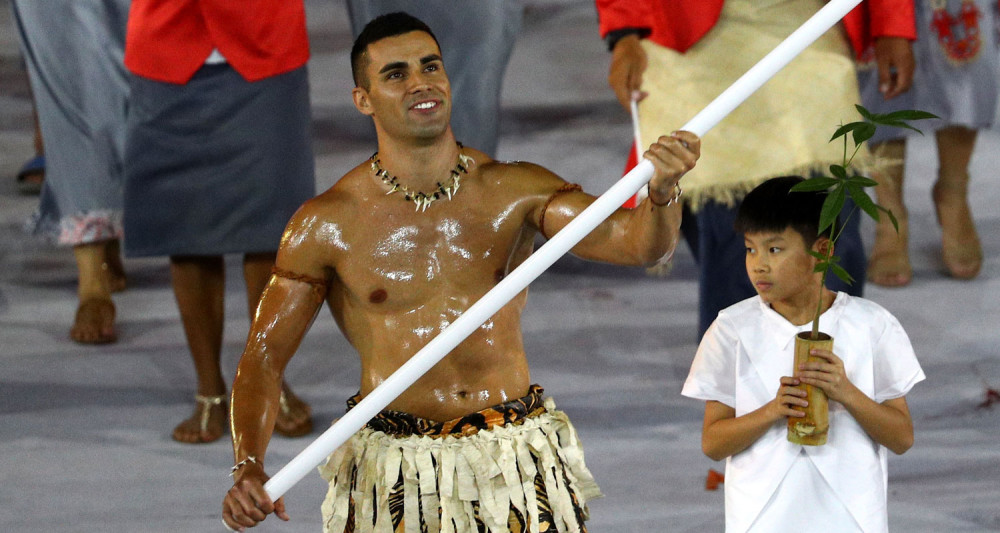 RIO DE JANEIRO – After the glitz and glamour of the 2016 Rio Olympics Opening Ceremony had ended last Friday, most of the athletes paraded their way back to the Olympic Village with heavy anticipation for the games to come. As these warriors of sport gathered some much-needed rest, one particular competitor ended the evening with the first victory for his nation. That man was Tongan flag bearer Pita Taufatofua, who captained his nation's way to being the most-searched country on Google Trends that night.
"It is exhilarating to hear that people are finally choosing to learn more about the great nation of Tonga," said Taufatofua, as he proceeded to wipe away the seventh and final layer of oil off of his sculpted abdomen. "It's about time people took an interest in things like our country's astounding 99.4% literacy ratio and our geographical location."
Furthermore, a Twitter frenzy containing various photos of Taufatofua resulted in a significant uptick of searches trying to identify flights to Tonga following the Rio Games.
Upon hearing this news, Pita shrugged his broad shoulders and shared, "With tourism being one of our country's biggest exports, I'm excited to see more individuals discovering all that we have to offer. Personally, I think people finding out that we have zero international disputes on record is the biggest reason they want to visit Tonga."
"This has been a great night for our country. I don't know why people are looking at us now, but I'd like to think we are officially on their map," Pita added, as he exuded his pride with the flash of his million-dollar smile (or, as many of us now know it, his two million Tongan Pa'anga smile).