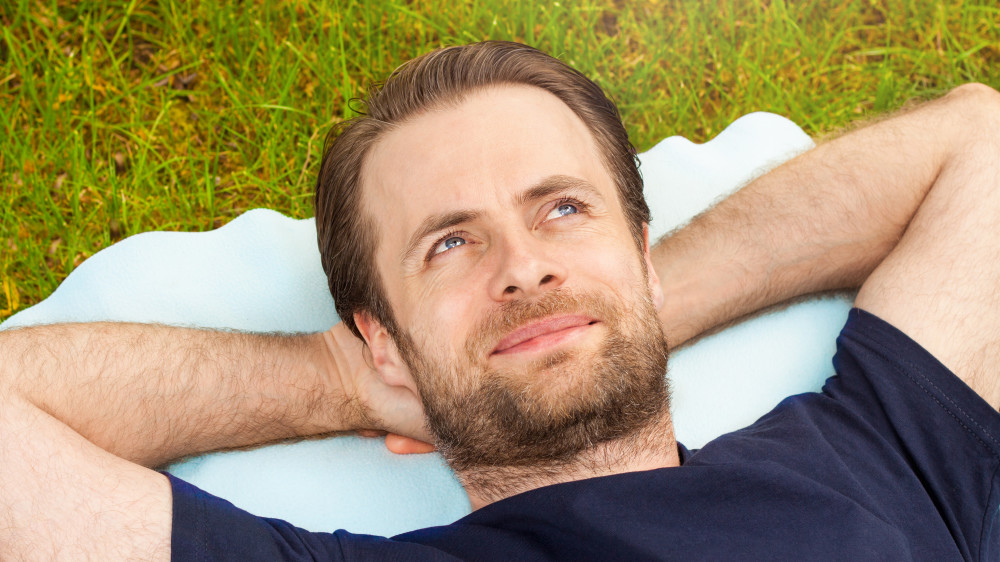 PLANO, Texas – Local accountant and fervent Christian Terry Cooper told reporters Wednesday that, in a moment of divine inspiration, God had revealed His plan for him. Surprisingly, the plan consists primarily of Cooper experiencing a long series of unwarranted and impossible-to-conceal erections at unfortunate times. But despite the unique challenges the Lord had laid out for him, Cooper refuses to question how it all fits into God's master plan.
"We all have our crosses to bear," Cooper said. "I didn't question God when a drunk driver took my family from me and I didn't question God when flood waters destroyed my home. I'm not about to question Him for humiliating me with a stiffy at my job interview."
Although Cooper refuses to question the Lord's divine will, he does have a few theories as to why the great Creator has decided to burden His child with boners at the worst possible times.
"It could be a celebration of fertility, or a reminder to 'go forth and multiply,'" Cooper said. "I also figure, since I'm circumcised, it might be some sort of reference to God's pact with Abraham. But it all kind of gets muddy for me when I start to feel an erection every time I pass a car accident on the highway."
When reached for comment, God responded in a voice of harps and thunder to say, "Heh heh. Boners."