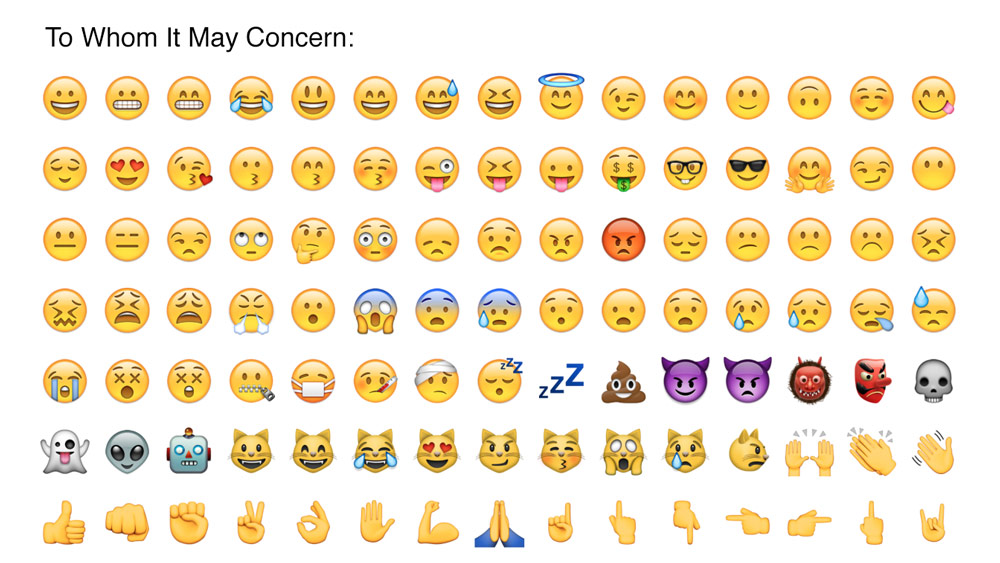 SAN FRANCISCO – According to reports, 47-year-old graphic designer Wilferd Gilliam is feeling pretty confident about his chances as he applies to hot new startup App-ropos, going the extra mile by submitting a resume comprised of nothing but emojis.
"I figured, why just tell them I am in tune with the hip new trends of the day, when I can show them?" Gilliam explained, as sweat stains grew under his armpits.
Gilliam said he understands his age makes him unattractive to new employers, especially in the tech industry. But he is confident his many years of experience, combined with his comprehensive understanding of "how the youths talk" will make him a prime addition to the startup and end his ten-month bout of unemployment.
"I made sure to show just how diverse my skill set is by utilizing all sorts of emojis," Gilliam said, as the sweat began beading down his forehead. "Even the more obscure ones like the file cabinet. It really shows I have a deep understanding of current communication trends and business culture."
After the interview, Gilliam handed reporters a copy of the resume in question, with instructions to pass it along to anyone who might be interested in hiring a "competent but cool and chill dude."
"I would be Smiley Face if you did," Gilliam said, his eyes welling up. "Smiley Face and Heart Eyes!"