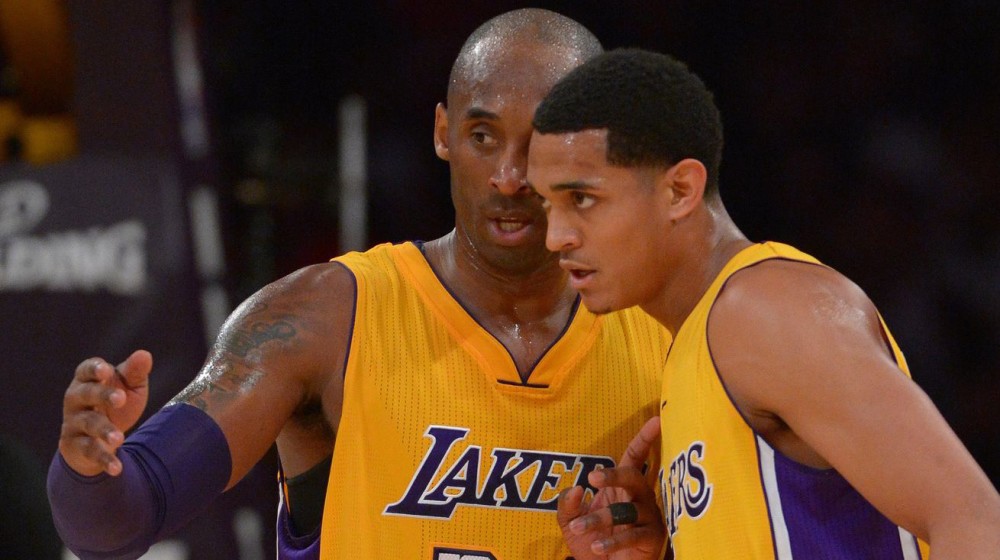 LOS ANGELES – As Kobe Bryant's legendary basketball career comes to a close, the five-time NBA champion and surefire Hall of Famer bestowed a special farewell upon teammate Jordan Clarkson Wednesday night, finally calling him by his real name.
"I knew being a part of Kobe's final game would be a memorable experience," Clarkson said. "But when he said 'Go where I tell you to go on the court, Jordan' instead of 'Go where I tell you to go on the court, asshole,' I really began to tear up."
Though Clarkson and Bryant played together for two seasons, Bryant's final NBA game was the first time he had correctly referred to Clarkson by his actual name.
"A few times he called me Jason or Jeremy, and there was a month-long stretch where he said if he farted in the locker room, that meant he was calling for me," Clarkson said. "The constant put-downs and demeaning nicknames he had for me and the rest of the team were a learning experience I'll carry throughout my career."
At press time, Bryant was seen leaving the Staples Center, shaking hands with and introducing himself to teammate Nick Young.