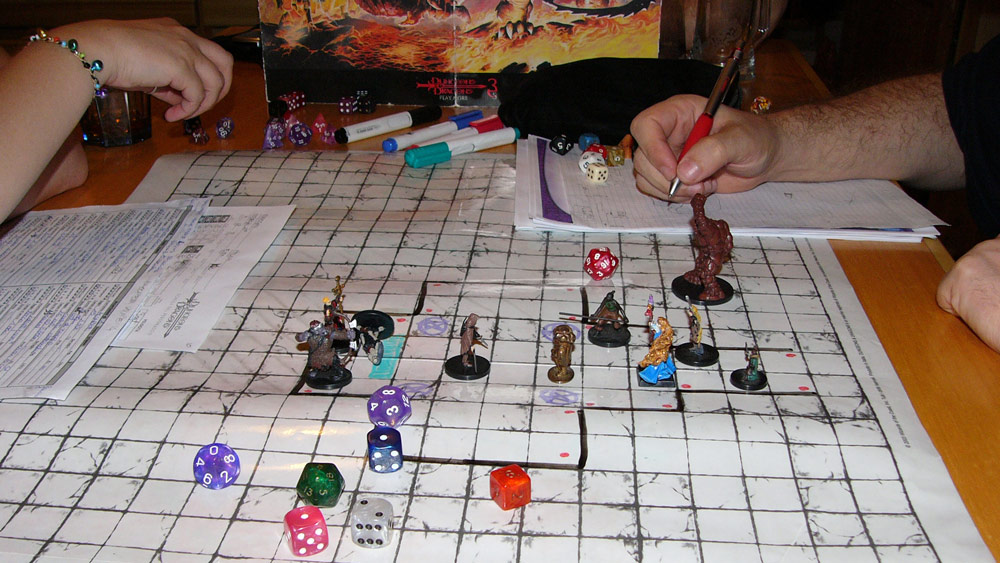 INDIANAPOLIS – Local Dungeons & Dragons play group leader Kip Langley considers himself a master of magic spells, having successfully wielded them in every conceivable room of his house, but remains unable to make any magic happen in the bedroom.
"I remember one night, me and my buddies were down in the basement, casting touch spells left and right," Langley recalled. "We really brought the roof down that evening. Another time, we were really going after that crit, trying to slay hard in the living room. Those were some good times."
Langley says even the bathroom is not off-limits when they're crawling through a dungeon. One time, he says, they even had a magical campaign that made its way to his house's roof.
"We absolutely pound out the mana. I have my guys going in and out of dungeons all night!" Langley said. "Sometimes we can last for hours on end. Nobody in the group has any problems with stamina."
When asked about any games he may have played in his bedroom, Langley responded, "I'm not too sure. Nothing I can quite remember. But let me tell you about the time that my buddy and I double-teamed our other friend and let him have it good."