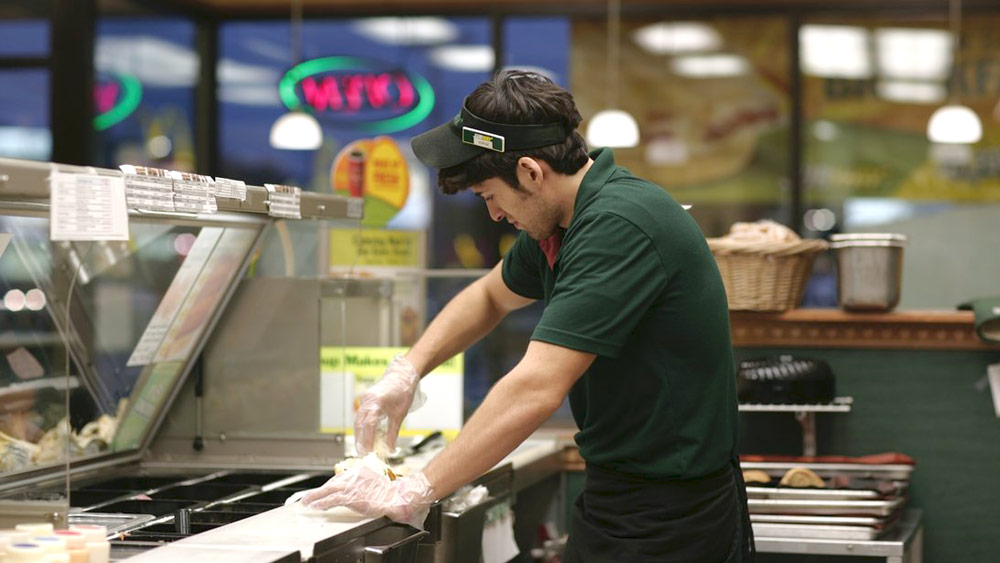 PITTSBURGH – Citing the early 20th century avant-garde art movement known as cubism as a source of inspiration, local sandwich artist and Subway employee Jamie Scott says he's been fascinated with the idea of breaking a sandwich apart, analyzing it and reassembling it in abstract form since he started at the submarine sandwich shop three months ago.
"I'd have to say I mostly draw from the work of (Georges) Braque, (Pablo) Picasso, and Emily (Harrell), the assistant manager that trained me," Scott said.
The unlikely sandwich shop-turned-interactive art experience is located on the intersection of Route 44 and Auburn Road, in the back of the BP next to McDonald's. Scott encourages the community to come out and experience his art firsthand.
"The only way to truly understand a sandwich is to view it from all angles," he said. "This is what cubism allows me to do, and I think everyone who can make it down here should come see the true meaning of a sandwich."
Manager Kristen Hahn has her doubts, however. "I've told him three times already, if he doesn't get back to following corporate guidelines on sandwich assembly, we're going to have to let him go," she said.
The local community has also had reservations about the groundbreaking twist on the classic lunch item. Patron of the arts and lunchgoer Sam Roberts commented, "It's the worst fucking meatball sub I've ever had."