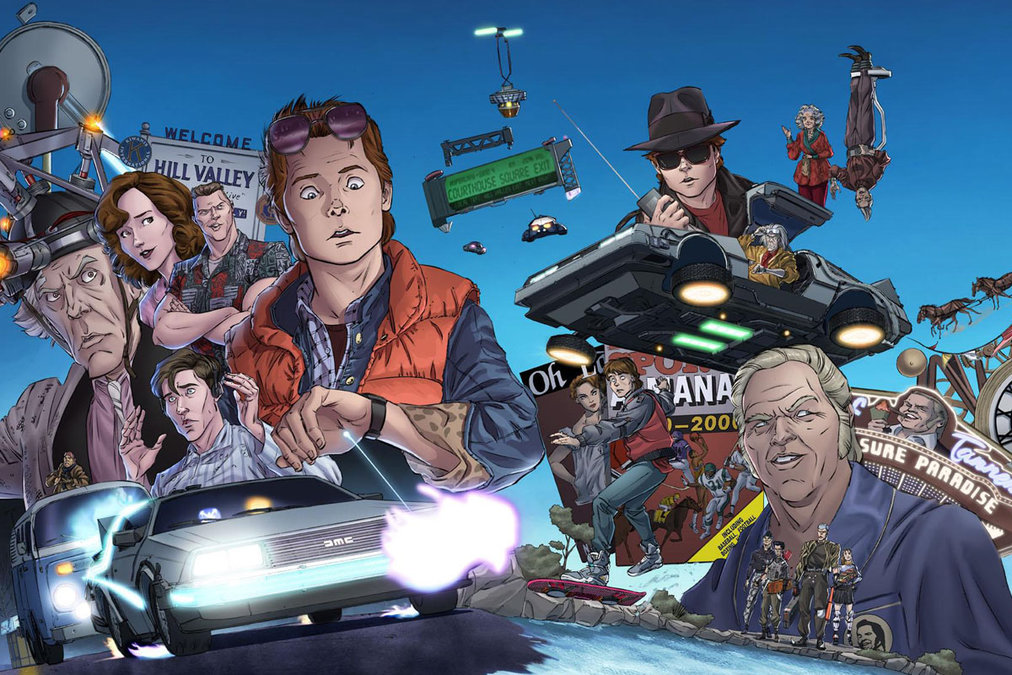 Well, Future fans, October 21, 2015 has come and gone, but the cultural zeitgeist for all things Back to the Future is still thriving, and with any luck it'll continue for some time to come.
I recently wrote about the phenomenal game and visual history book, but something fans will be able to look forward to is the beginning of a new Back to the Future comic co-written by original writer Bob Gale, featuring stories fitting within the series' mythology.
The first issue debuted on Future Day, and comics publisher IDW has a four-issue commitment, though more are possible, and likely, if you pick up some books. The series as presented is meant to fill in gaps in the films' timelines and tell stories on the edges of the film continuity, rather than telling extra time-hopping adventures. Hence the subtitle Untold Tales and Alternate Timelines.
It's a cool concept and a solid way to keep the series alive. But getting down to brass tacks, how good is the first issue?
Having read through it twice, I can say the first issue is decent, but could certainly be better, so I'm hoping the comic finds its footing. I'll be picking up all four issues regardless, but if this series is going to have any legs, a little more life needs to be inserted along the way.
Each issue is set to be structured with two tales, and Issue #1 presents the story of Marty meeting Doc along with a story showing Doc's induction into the Manhattan Project. On paper, these premises sound fine, but both are a bit thin as written.
Marty meeting Doc has some fun bits with Marty trying to break into Doc's lab and avoid booby traps, though there are a tad too many winky references and instances of repeated film dialogue throughout. That kind of fan service has its place, but a good story needs to back it up, and the one presented here is simply okay.
The Manhattan Project piece feels like the first part of a multi-story set-up, so it could improve as it develops. While Doc being involved in the Manhattan Project is a great idea, not much happens in this particular story since he's only being interviewed, so the piece as presented feels more like missed potential.
The artwork of both stories is strong, though, presenting a good, cartoony comic book world (but one that's not overly cutesy). It fits the style and tone of the film series well and I look forward to the art of later books.
As I said, ultimately it's a little underwhelming, and not the kind of step you want to take with your first issue. But I'm willing to see where Gale and the rest of the crew take us.
Here's hoping we get a Tales from Space story…