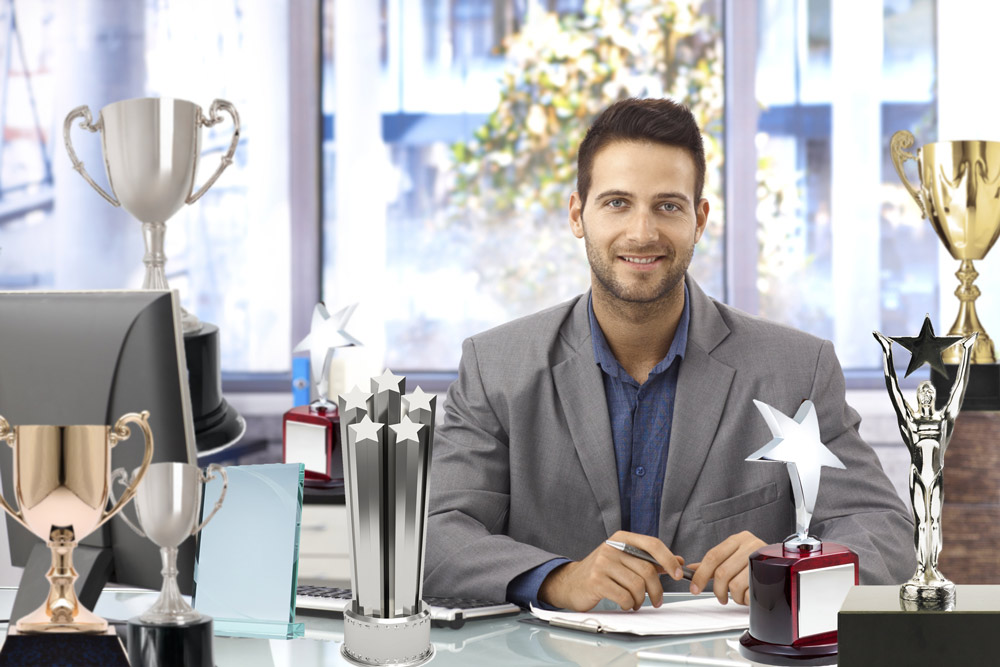 Despite working in a field that lacks an award-granting academy or a set of guidelines making it possible to fairly compare his work to others' in his field, managing director Craig Morris's desk is a veritable smorgasbord of awards, trophies, plaques and medals.
"I see myself as a pretty humble guy, so I don't usually like to brag about my awards. Once I've won one, I just put it out on my desk and let the trophy do the talking," Morris said.
Though Morris may not like to talk about it, his award-winning work hasn't gone unnoticed by his colleagues.
"It's an impressive display," said Kathy Evans. "I'm not totally sure what all the trophies are for, but Craig must be doing something really well to have so many."
"I don't think anyone has ever read the writing on those trophies," said Brandon Perkins, another one of Morris' coworkers. "I'm almost positive some of them have nothing on them at all."
Though he hasn't received a raise, promotion, or increase in vacation days in the last four years, Morris remains confident that his many awards – along with an impressive display of framed certificates on the wall of his office – still mark him as a valued member of his corporate team.