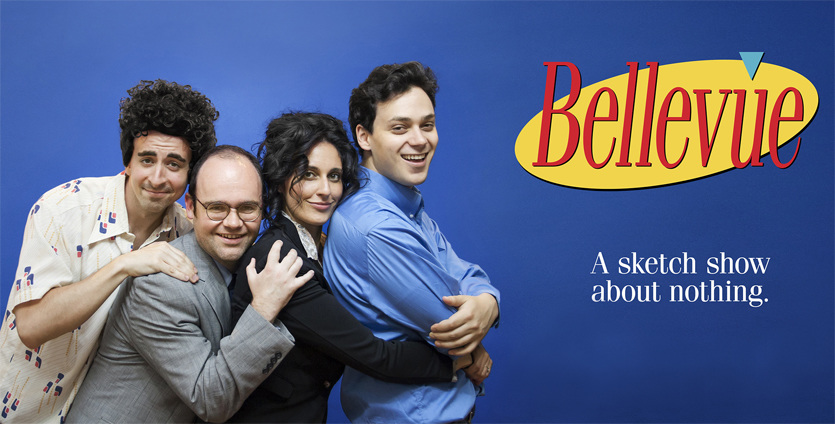 There have been a whole lot of modern takes on Seinfeld in the past few years, including @SeinfeldToday, @Seinfeld2000, the Seinfeld reunion on Curb Your Enthusiasm, and, of course, the Seinfeld Super Bowl ad. But none have come so close to capturing the original spirit of the show as well as a recent performance by the Upright Citizens Brigade. 
In the full 30-minute episode, the sketch group Bellevue and director Brandon Gulya create a "missing" episode of Seinfeld, complete with recreated and wonderfully parodied 90's commercials, a return of a fan favorite and a slight supernatural twist. 
The show is especially fun to watch thanks to impeccable impressions by the cast, the real standout being Cathyrn Mudon with her pitch-perfect impression of Elaine (an impression you can see her working on in this "I'm Too Fragile For This" web ep).
Aside from the commendable acting and writing, the absolute best thing about this show is that you can watch it right now for free on YouTube. Free stuff rules!