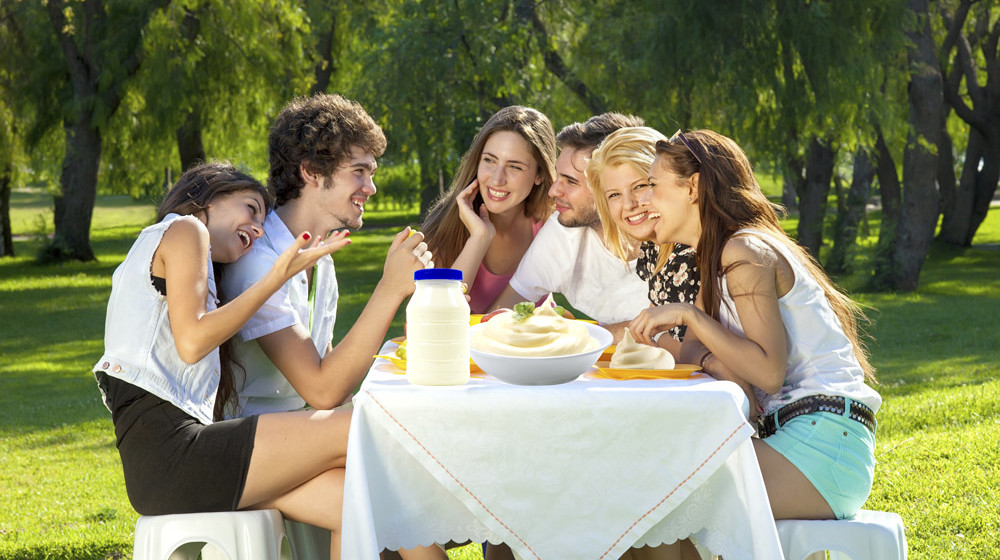 WASHINGTON – The sound of laughter and the smell of warm mayonnaise drift through the park on this beautiful spring day. It is, of course, Cinco de Mayo, and children all across the country are celebrating with traditional mayo squirt gun fights and mayo-filled piñatas while their parents kick back with a few quiet mayoritas, the mayonnaise margaritas people delight in this time of year.
While the holiday may have originally started as a celebration to commemorate the Mexican army's unlikely victory over French forces at the Battle of Puebla on May 5, 1862, the day was quickly co-opted and adapted for Americans, and was being celebrated as an ode to mayonnaise across the still-growing nation by 1865.
Since then, the tradition has grown to include such modern touches as the popular mayo selfie, a look back at one's relationship with mayonnaise in the past year on Facebook, and "The Mayo Challenge," which involves seeing how much mayonnaise one can eat in a 30-minute time period and posting the results online.
But Cinco de Mayo isn't all fun and games. While investors in the mayonnaise industry are celebrating another year of increased sales, executives in those companies are starting to face backlash from the Mexican community for neglecting to correct this misunderstanding of the holiday's history. Some brands plan on responding by adding a new line of salsa/mayo hybrid condiments next year, as well as airing a series of commercials thanking the people of Mexico for sharing their smooth, creamy and always mouth-wateringly delicious holiday.