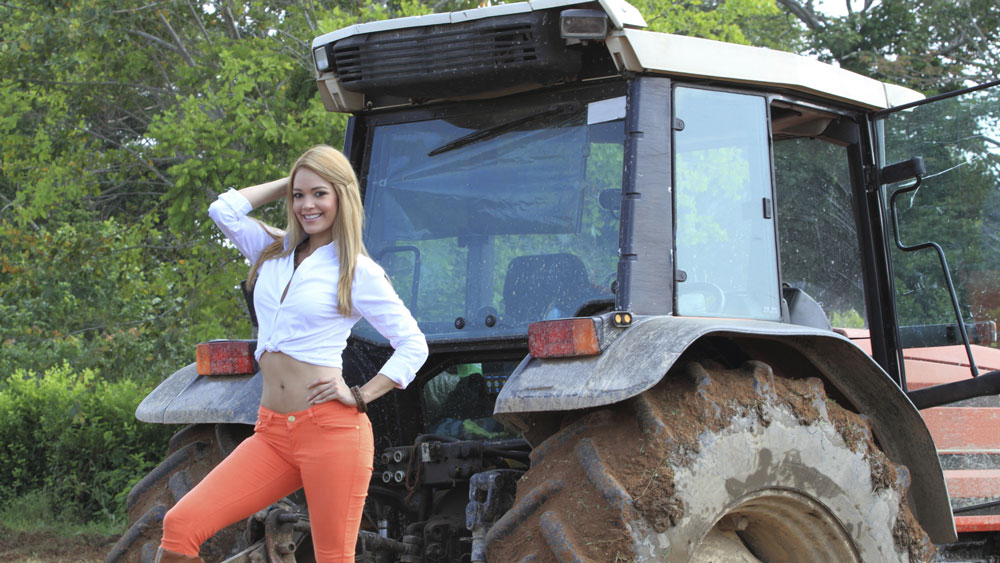 HAYSVILLE, Kan. – It was reported this week that despite a young woman's interest in an 8700 Series Row Crop Massey Ferguson tractor, the tractor in question did not return her affections.
"My owner, Jason Larrick, told me she thought I was sexy, I guess, and I turn her on. But I'm just not interested," the tractor said.
"If I'm going to be honest about it, I find the whole idea sort of repulsive. I'm interested in female tractors, not women, and if this lady's all about me I'm wondering if she has something wrong with her."
This isn't the first time the woman, Ashley Chambers, has developed an interest in a piece of farm equipment. Reports indicate that she had previously attended her high school prom with a chisel plow and had been in a two-year relationship with a grain silo.