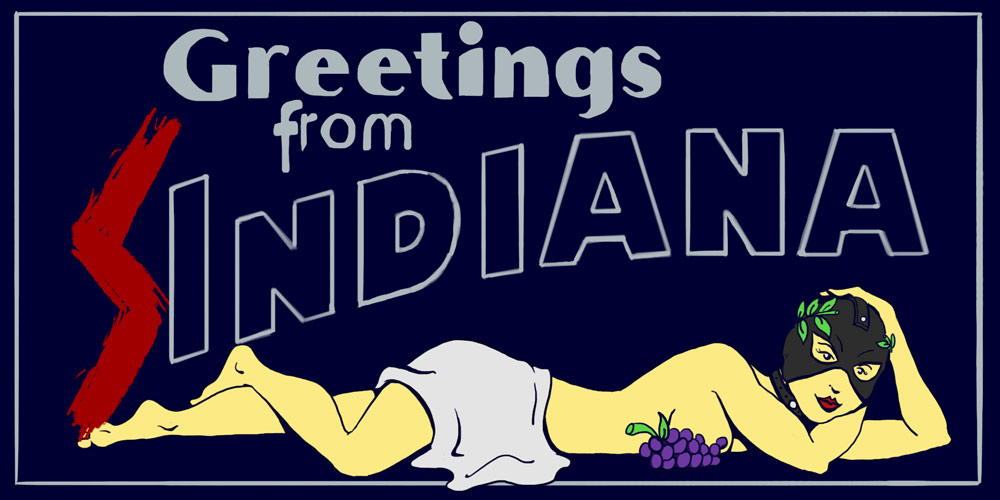 INDIANAPOLIS – In what many are calling an overreaction to the recent backlash against the controversial Religious Freedom Restoration Act, the Indiana Office of Tourism Development has proposed a state-wide rebranding initiative known as "SINdiana."
"With our SINdiana campaign, we want to let visitors know that despite what you may have heard on the news, Indiana is accepting of all lifestyles. Whether you're in town for the the non-stop excitement of the Indianapolis 500 or a quiet weekend in Amish country, we encourage you to explore your most base desires and decadent wishes," said Mark Newman, Executive Director Indiana Office of Tourism Development.
The Tourism Office also announced that it would be leveraging its social media channels to let state citizens vote on the state's new motto.
"For many people, the Internet is their main source of vice, so we knew right away that's where we needed to be," Newman said. The campaign will let people vote on one of three choices:
Along with a branding update, the tourism office is also proposing a series of special events, including an exhibit at the Indiana Transportation Museum, where viewers can see that "Indiana's landscape might be flat but its girls sure ain't." The proposal also includes a one-night-only Indy 500 Death Race, and special access at the Mesker Park Zoo, where patrons will be allowed 15 minutes alone with any animal, no questions asked.
The Office of Tourism Development also announced a new joint advertising partnership with Intercontinental Hotels and their Holiday Inn brand, encouraging visitors to stay in Indiana's Famous Holiday Inns, "where the breakfasts aren't the only thing with continental sensibilities."
The rebranding announcement closed with a reminder that the state still discourages any butt stuff.
Get more hard-hitting breaking news by following Robot Butt on Twitter.