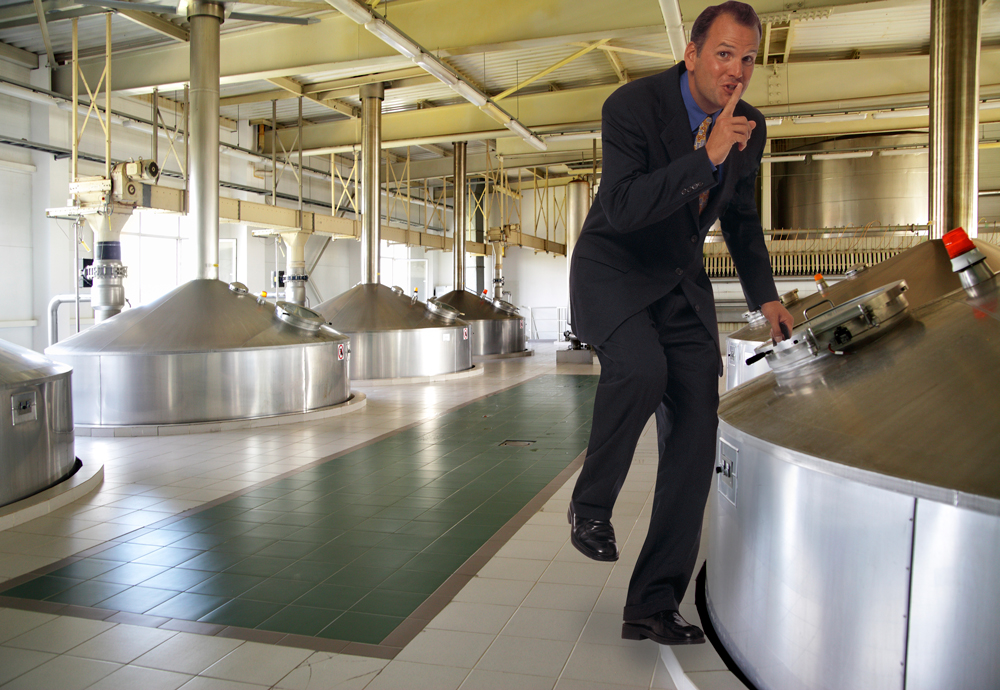 TAMPA – For more than 100 years, Yancy's Puddings has been offering tours of its facility to wide-eyed children and adults alike, all enamored with the process of how the immensely popular pudding is made.
But after a rash of deaths stemming from people jumping into the giant vats of pudding, the company has been forced to make a change.
"It was my great-grandfather's dream to make his pudding factory a magical place for everybody." Yancy's Puddings President and CEO George Yancy IV said. "I never thought I'd have to do this, but our doors are now closed to the public."
"Forgive me, Papi," the CEO added softly.
In the last five years, there have been 12 deaths and 14 injuries on tours. Most have come from people jumping into the tempting pudding tanks in order to fulfill a popular Willy Wonka-esque swimming-in-pudding fantasy, but there have been other incidents as well, such as visitors slipping on banana peels in the banana pudding treatment center.
Yancy's Puddings made efforts to curb the incidents, forgoing the aspect of the tours that overlooked the open pudding vats, and even adding expensive covers to vats that were unavoidable on the tour. But the latest death in the factory proved that human ingenuity wouldn't be outdone by something as simple as a vat cover.
The final straw for the pudding factory tours came last Wednesday evening when 42-year-old Mike Donnell of Westchase snuck off from his pudding tour, broke open Pudding Vat #47 and shimmied his way inside.
According to others on the tour, he "only wanted to wade into the pudding; it was never his intention to fully submerge himself." Unfortunately for Donnell, Vat #47 is hooked directly into the pudding intake system in the factory. This resulted in the father of three immediately getting sucked completely into the pudding vat. A preliminary investigation showed that he tried to eat his way out from the vat.
Sadly, though, Mike Donnell's appetite wasn't enough to save him, and he was pronounced dead at the scene by Yancy's Pudding Paramedic Unit, a department started three years ago after a similar incident.
A judge is expected to rule on the case later in the month, but in the meantime blame has started to be pointed at the Yancy's Pudding Plant for continuing to advertise their products as "Absolutely to Die For."