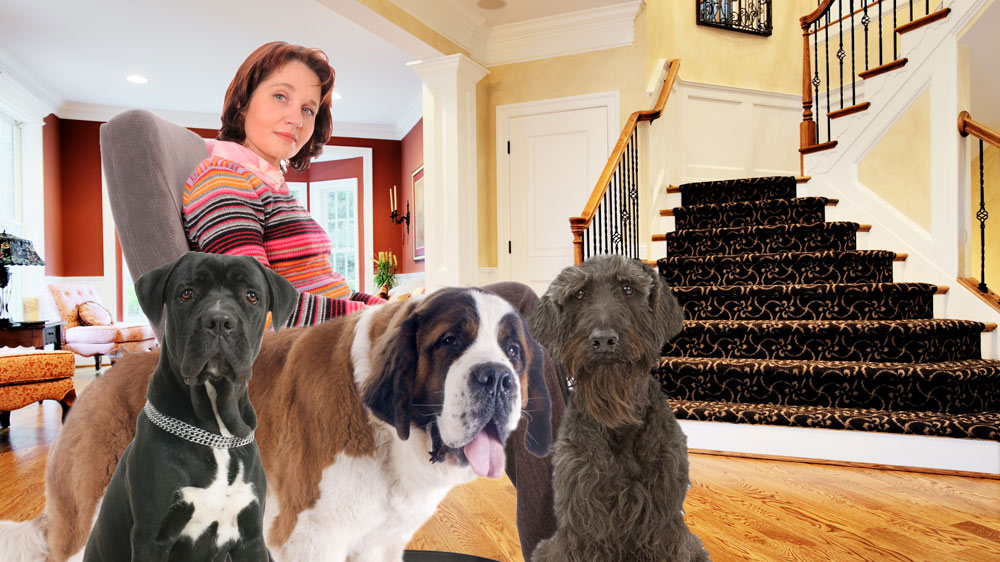 CLEVELAND – Arriving at home for Thanksgiving, recent college grad and youngest child of single mom Diana Mitchell, James Mitchell was surprised to find that his mother had transitioned from a working mother to some sort of pack leader for three large dogs.
Walking in the door, James was excited to see his mom and then head to his grandmother's for a large Thanksgiving dinner. But instead of walking in to a flurry of hugs and "how are you's," he was instead greeted with a quiet group of dogs surrounding his mother and staring at him suspiciously.
After a few moments of tense silence his mother barked out an unintelligible command, and the dogs proceeded to head to a back room.
"It was like a scene out of Mad Max. I've never been so scared in my life," said a visibly shaken James. "The most disturbing part was walking into the living room and seeing all my childhood toys torn to pieces and scattered around the floor. And now everywhere I go in the house, at least one of the dogs is watching me."
"I guess…I guess the dogs are her children now," he added.