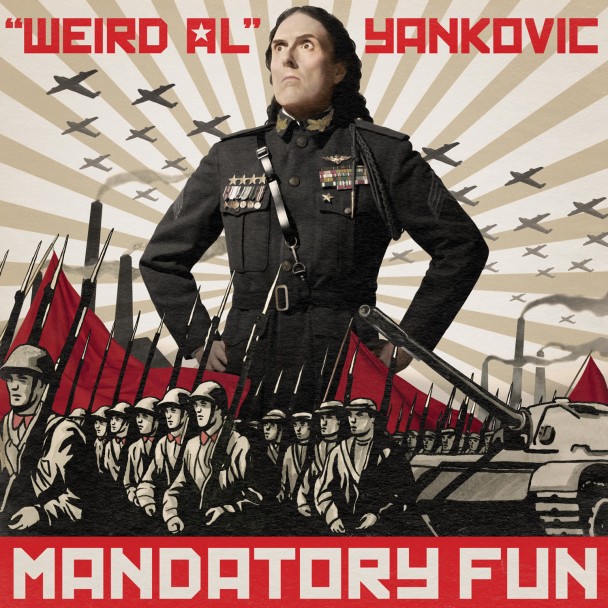 Here at Robot Butt, our time to honor Weird Al is typically reserved to Wednesdays, but with the impending release of Mandatory Fun, which comes out tomorrow, we'll make an exception or seven.
To coincide with the release of his latest and possibly last true conventional album, Weird Al is releasing eight music videos in eight days. The first is for "Tacky," a track that parodies Pharrell's "Happy," released over at Nerdist.
The one-take video features not only His Weirdness, but Aisha Tyler, Margaret Cho, Eric Stonestreet, Kristen Schaal and Jack Black. Do I even have to tell you it's a must-watch?
What is most interesting about this video's release, though, is its reception. It's obvious that Weird Al continues to be met with unmatched enthusiasm, revered and celebrated by everybody (which is not an overestimate). For those who grew up with him, there was a never a time when he became uncool; he really only got cooler as time went on, a feat accomplished by so very few, especially in the comedy world.
Related articles