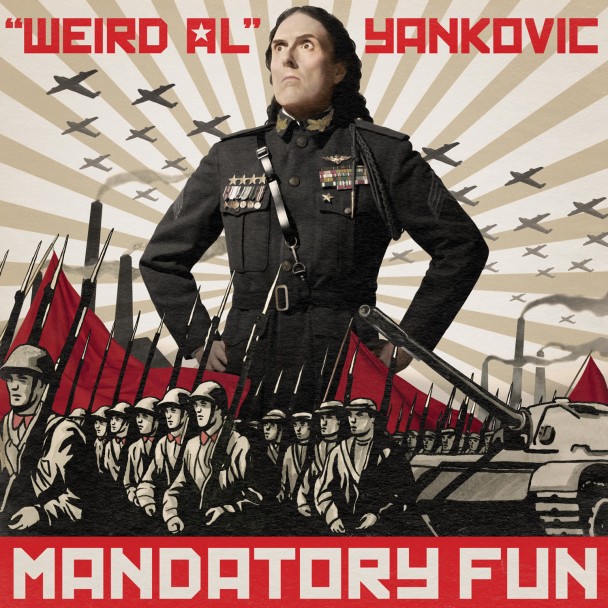 As Weird Al's Mandatory Fun nears its July 15th release, we have been given the album's 12-song tracklist, along with the promise that Weird Al will be releasing eight music videos over the course of eight days, starting on July 14th.
What a time to be alive, everybody. To hold you over, here's a look at said tracklist:
1. "Handy"
2. "Lame Claim to Fame"
3. "Foil"
4. "Sports Song"
5. "Word Crimes"
6. "My Own Eyes"
7. "NOW That's What I Call Polka!"
8. "Mission Statement"
9. "Inactive"
10. "First World Problems"
11. "Tacky"
12. "Jackson Park Express"
Just about everybody assumes there will be an Iggy Azalea parody in there – "Handy" or "Tacky" maybe? Other songs sound similar to what's out now – Lorde, Robin Thicke and Pharrell are popular guesses – but it's really up in the air as to who will be parodied on the album. But the good news for all of us is that we get to find out in less than two weeks.
Related articles