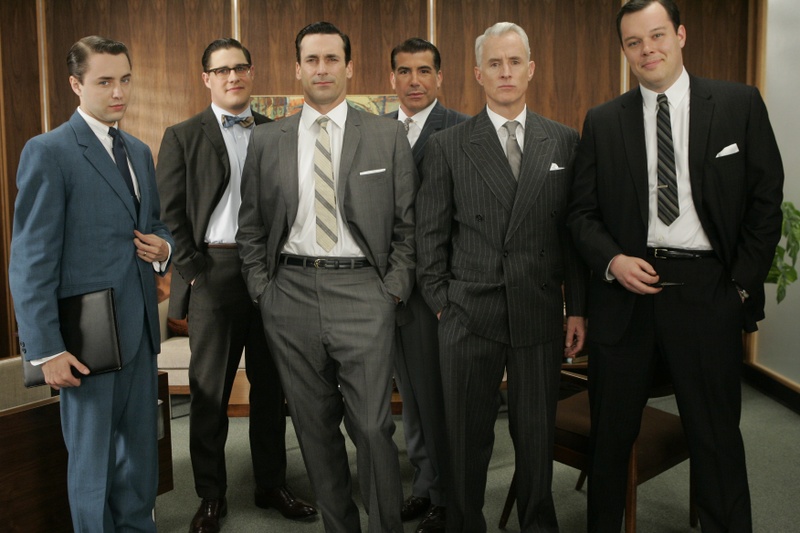 Last Sunday's seventh season premiere of Mad Men supplied loyal fans with just what they've come to expect from the cagey 1960's drama – thrills to rival the best of the Fast and the Furious films (Tokyo Drift, obviously).
Season 6 left us with the star, Don Draper, being indefinitely suspended from his job at Sterling Cooper & Partners. Sterling, Cooper and two other guys decided to resist another name change and, instead, get rid of the only member of the staff who can make a skinny tie look downright sexy.
Though the suspension was somewhat unexpected, fans took solace in the death match-like fashion in which the partners informed Don, who came in raging like a wild animal, while quietly sitting in an empty office on a Saturday morning.
For the new season, writer and director Matthew Weiner decided it was best to stick to his writing guns and Michael Bay'd us through another balls-to-the-wall episode bursting at the seams with plot twists.
Don's pensive looks, shots of sweat on his forehead, the audience feeling his inner conflict over the turmoil of his past. Megan laboring through balancing her blossoming career and delicate marriage. Roger and his daughter Margaret failing to realize their mutual disdain for one another. Pete eating at a restaurant he likes. Peggy feeling lonely. My God, I promise you, I almost jumped out of my chair when Joan tried to prove herself as more than a lady with big boobs.
But it's that kind of episode we have come to expect out of Weiner – so much happening in the plot that fans can hardly keep up. His genius pushes every episode right to the edge of cluttered. He's the ultimate master of giving viewers everything they can possibly handle without turning the TV off in confusion.
One can only hope that the rest of season 7 slows down so that fans everywhere don't die of heart failure.