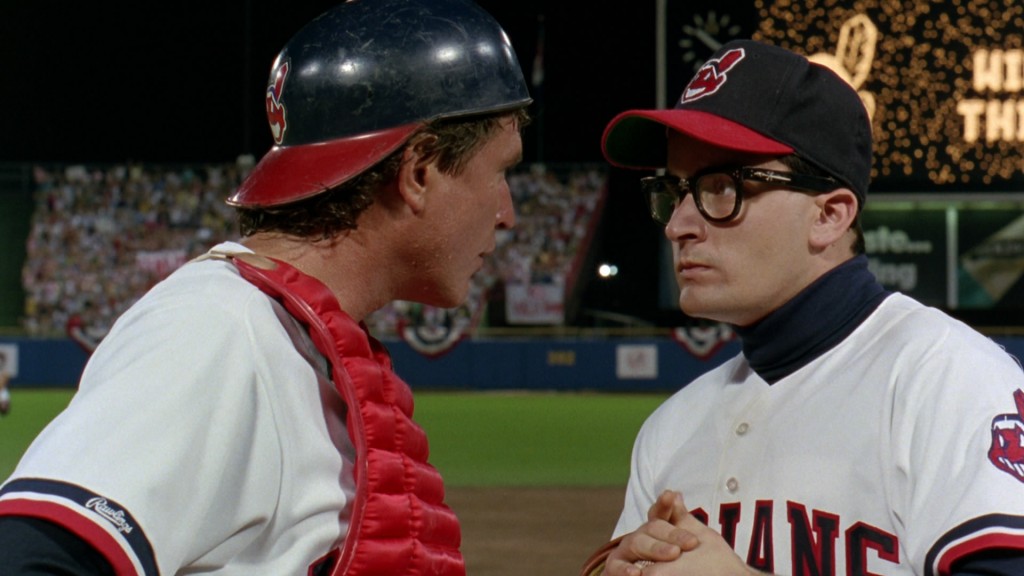 One of the best sports movies of all time, Major League, turned 25 years old today.
It's a great movie for plenty of reasons: it's endlessly quotable and hits the perfect spot of being raunchy and hilarious without ever diving into sappy territory. Plus, as the real-life Cleveland Indians continue to find futility on the field, this movie has found everlasting life at Progressive Field, as it's almost a guarantee to find a Rick Vaughn or Jake Taylor jersey there during any given game. The Indians have even accepted the fact that this fictional team is one of the most successful in the organization's history and done promotions around the movie, giving away Vaughn glasses and a bobblehead.
Most of all, Major League was part of Charlie Sheen's best comedy phase, where he starred as Vaughn, perhaps his most iconic role. This movie also came just a few years before both Hot Shots! films, either of which can give any spoof movie a run for its money.
With the abomination that was Two and a Half Men, along with Anger Management, which just seems to be more of the same (though I can't really say I know anyone who has ever seen it and can confirm such a feeling), it's easy to forget that at one point, Sheen was becoming a comedy goldmine.