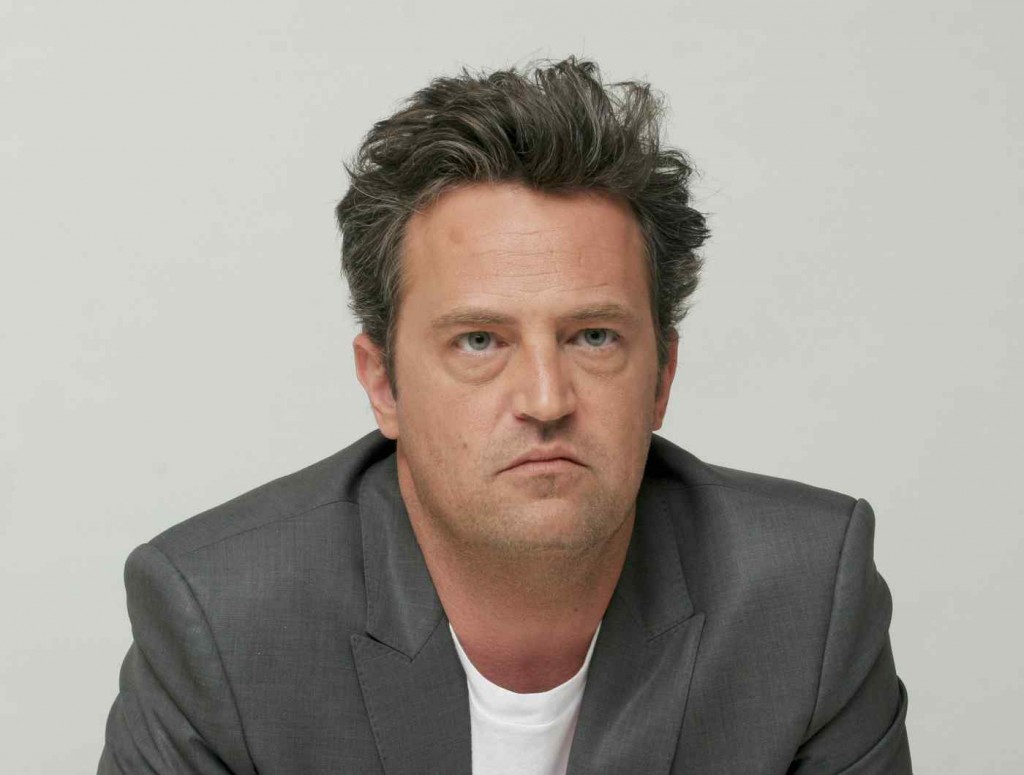 Matthew Perry will continue to abuse himself on television, as he will play Oscar Madison in a reboot (fun!) of The Odd Couple. He'll be co-writing and executive producing this one, too.
As you may likely know, Perry has had some trouble on television ever since Friends ended. His headlining shows, Studio 60 on the Sunset Strip, Mr. Sunshine and Go On, have all met their demise after one season.
But Perry just keeps coming back for more punishment.
This time, he'll be taking Thomas Lennon with him, who will be playing Felix Unger.
The only encouraging thing about this is that the sitcom will be on CBS, a magical land where shows never end, no matter how bad they are. It has also become a safe haven for actors who aren't getting jobs anywhere else, or have experienced failure far too many times and have sought refuge in the warm, inviting confines of a multi-camera comedy on a station for old people who may or may not know how to change the channel.
Perry is a great comedic actor and it's heart-wrenching to see his shows fail. It's doubly sad to see him finally make the jump to CBS after trying his hand at other networks, even returning to his old love, NBC. He made a run at creativity and was punished for it.
Now, he'll spend the rest of his days as a sitcom star for CBS, throwing tired setup-punchline-setup-punchline jabs at Lennon for about nine or ten seasons before making a syndicated jump to a station that will show six-hour blocks of it (we're well aware that this will only make Perry richer, but at what cost?). You might like it, but it won't be anything more than a guilty pleasure that you will probably have to hide from your friends.
Unless, of course, this remake of The Odd Couple gets canceled after one season and we all end up having to question what Matthew Perry did to anger God and receive His vengeance.