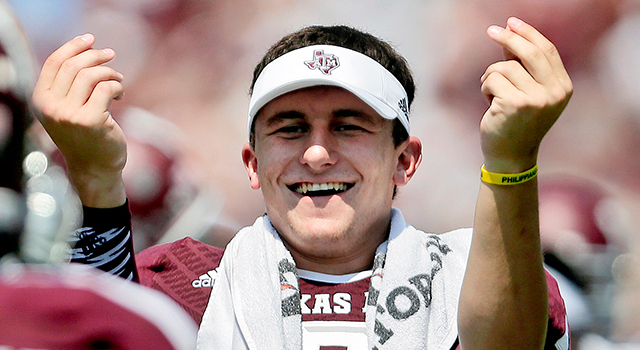 Johnny Manziel went to Las Vegas over the Memorial Day weekend to hang out with his celebrity friends and take advantage of the fact that he's 21.
This, somehow, was the biggest NFL story of the week, and people – who call themselves adults – spent hours discussing and writing about it.
Manziel has yet to play a professional snap, but the world just couldn't keep its cool. So while the NFL community continues to lose its dignity in pursuit of the next Johnny Football story, one hopes the kid starts locking the bathroom door; everything's apparently fair game now.
Related articles