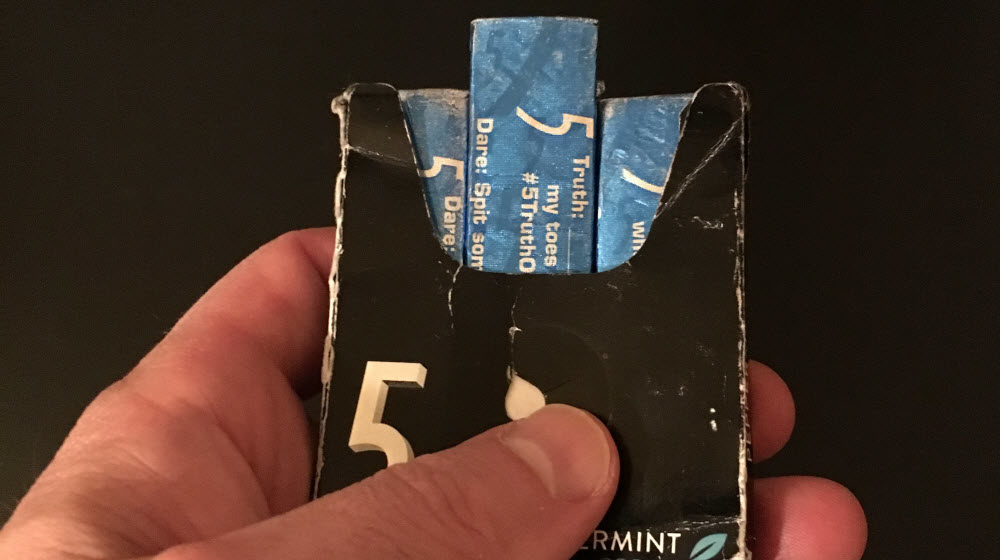 WEST SENECA, N.Y. – Wondering if he may have just volunteered for a birthday party-level amateur magic trick, local man Brad Haskins was offered a piece of gum as if asked to select a card from a deck of 52.
The experience occurred when Haskins asked co-worker, Kyle Ebbers, for a piece of gum. Ebbers pulled a pack out of his pocket and, using a form of sleight-of-hand, pointed the pack in Haskins' direction so a stick could easily be selected. Though sensing some sort of manipulation tactic, Haskins selected the piece which was protruding more than the others.
Scanning his surrounding for a place to dispose his wrapper, Haskins kept a close eye on the pack to ensure that there would be no switcheroo scheme used to complete the trick. Disappointingly, however, Ebbers simply returned the pack to his pocket and carried on the conversation.
Still skeptical, Haskins reportedly used the foldy gum commercial method to put it into his mouth instead of a two-biter.