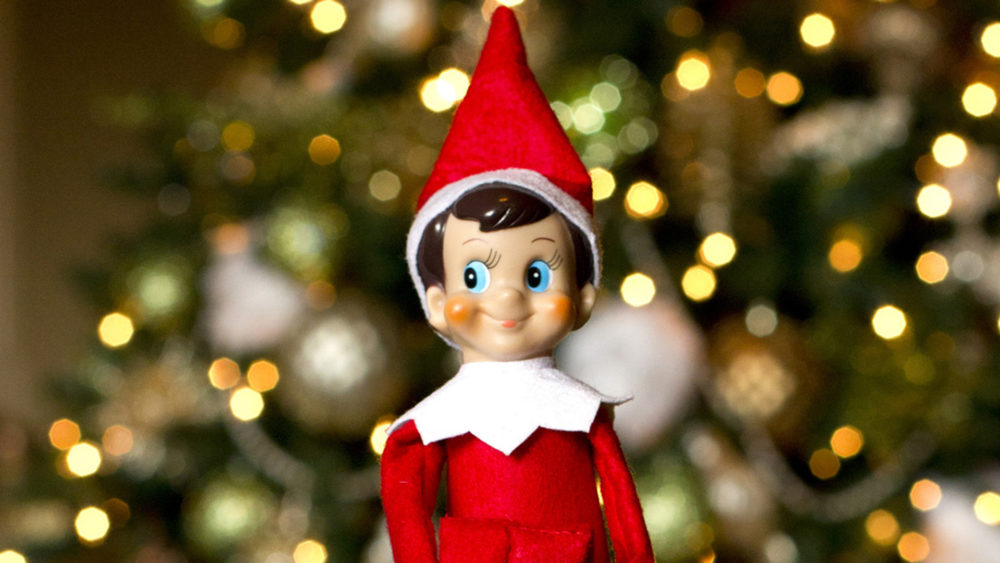 The Elves on the Shelves may get all the attention, but don't forget these little creatures who are looking for love, too:
The Elf by Himself: Quit my last job because I refused to be complicit in Big Santa spying on young children. Currently working on an exposé of the Tooth Fairy. Looking to connect with like-minded whistle-blowers.
The Gnome in the Tiny Home: Whether I'm tucked in the dresser that doubles as a staircase or hanging from one of the vintage cloth-covered wire Edison bulbs, it won't take long to find me.
The Pixie in Poughkeepsie: Possibly manic; definitely a dream girl. Seeking lumbersexual with well-groomed facial hair. However, I only date people in the Hudson Valley (Albany doesn't count) who moved here from Brooklyn.
The Urchin Who's Searchin': Searching for you and your progressive political leanings, that is.
The Tyke on a Bike: More mature than my name suggests. I look good in Lycra. Check out this pic of my fixie. #nobrakes
The Leprechaun Sine Qua Non: Swipe right and carpe diem.
The Enchanter With a Decanter: I like my romantic partners the same way I like my wine: full-bodied and given a chance to breathe before we get started.
The Puck in the Truck: Put me in any position you want in that big, beautiful rig.
The Gremlin From the Kremlin: New in town. Looking to connect. DC area. Must be discreet.
The Sprite With a Light: Wordsmith, poet, old-soul creative type. Currently seeking a new muse. Preferably with a weed supply. Or clove cigarettes.
The Goblin for the Maudlin: On Saturday night, I like to listen to Bon Iver and revisit all my past relationships while drinking craft bourbon.
The Scamp With the Tramp Stamp: Not to spoil the surprise, but it's a Murakami reference. Come check it out for yourself.
The Brownie Who's a Townie: Never moved out of state? Me neither! Let's get together and role play moments from Senior Prom.
The Minx in the Drinks: Hiding in a bar cart near you.
The Genie With a Teeny Weenie: Wrongly labeled by Parents.com as "inappropriate for children." Trying to rehabilitate my image to appeal to adults. I may need a new marketing strategy.
The Fairy Who's Allergic to Dairy: As long as you don't put me anywhere near yogurt or cheese, I'm fine. I'm still waiting for my gluten test to come back, so keep me away from bread. I have a quinoa intolerance and react badly to legumes. Seeking partner with similar dietary restrictions.
The Imp With a Pimp: Sorry, this account has been suspended.