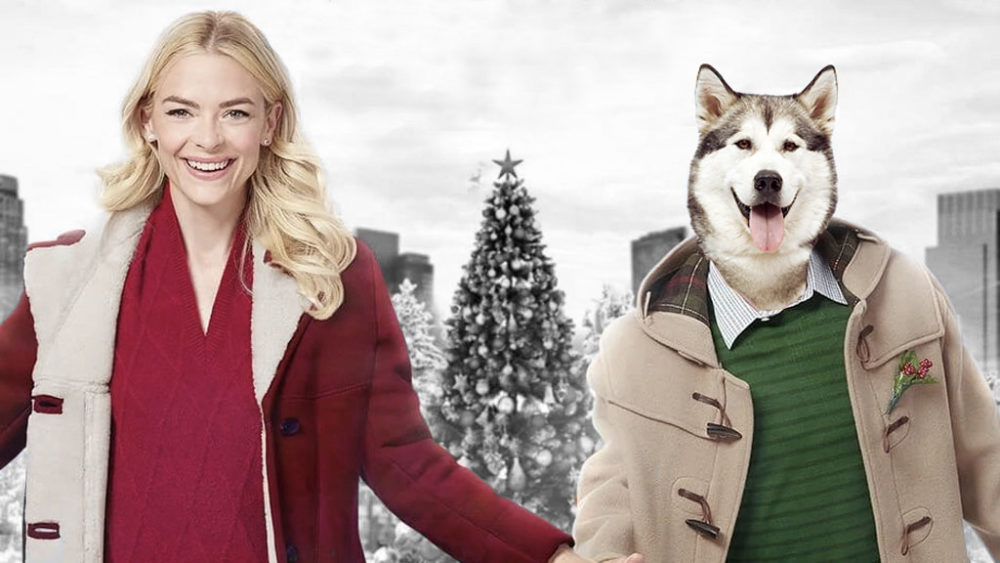 When the female lead returns to her hometown and heads to the local bar with her childhood girlfriends, you're told that your meet-cute is actually when she sees you waiting out front by yourself.
The first date scene is at the dog park and people keep stopping by to tell you have such a beautiful coat. (It's just an old L.L. Bean chore jacket.)
Your rustic log cabin has been replaced by a tiny A-frame house solely furnished with a plush, futon-like bed.
You're told the scene at your family's carpentry studio has been cut, and instead they need more B-roll footage of you running around the woods by yourself.
When you try a piece of her homemade gingerbread, she scolds you instead of telling you how she's dreamed of quitting her high-powered executive job in The Big Apple to open her own bakery in this small town.
She's stopped calling you a good boyfriend and calls you a Very Good Boy instead. (But maybe you're just mishearing her.)
The wardrobe department now consists of an unusual amount of bandanas.
The director insists that you don't need to rehearse your big monologue about being a widowed father of two, and instead asks you to practice jumping in her lap.
You overhear the director talking about the "unbridled talent" he worked with on the set of Homeward Bound II: Lost in San Francisco.
When her shitty ex-boyfriend shows up, he calls you a Very Good Boy (Okay, you definitely heard it correctly this time) instead of being mad at you for courting the woman he cares less about than money or hair gel.
You've been informed they're changing your character's name from Mark to Max.
The craft services table now stocks a variety of fancy kibble instead of those pressed juices you love.
The new pages now list the working title as A Very Canine Christmas instead of Sugar-Coated Christmas. (You notice that many of your lines have been replaced by stage direction, too.)
The big scene where you profess your blossoming love to her is now an action sequence where you chase after a stray cat, accidentally pulling the town's beloved Christmas sleigh down the main street along the way as chaos ensues.
Your agent tells you that you won't receive an IMDB credit for the "Max" role, but you will get a $100 gift card to PetSmart for your time on set.