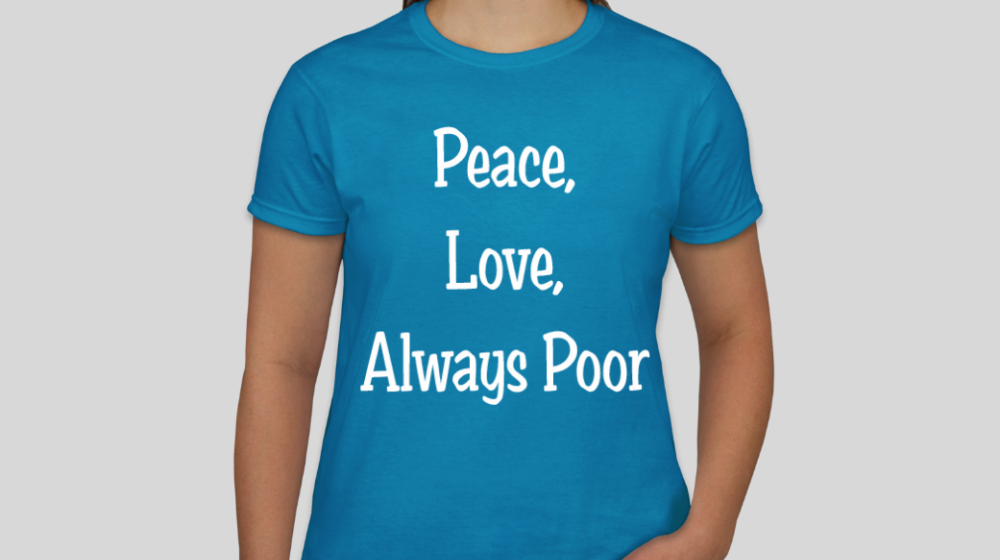 We all have those positive, empowering graphic tees like "Peace, Love, Music," "Wake, Pray, Slay," and (my personal fave) "Good Vibes Only." After all, positive words on my bod prove to the world that, yes, I have my shit together at all times, and yes, I am sending those passing by ~vibes~ because I have all the ~~vibes~~ to give, am-I-right?! For those moments when our $40 inspo cotton tees do not reflect the mental breakdowns that may or may not be a thing, here are some graphic tees that actually define our real mid 20's ~vibe~:
But First, Contemplate If I'll Ever Afford Pottery Barn
Messy Bun, Coffee Run, Did-I-Mention-I'm-An-Overworked-And-Underpaid-Assistant-But-Am-Super-Grateful-For-This-Opportunity?
RENT (not the musical…I actually have to pay rent)
Weekends Are For Waitressing
Sundays Are For Psychic Readings So I Can Figure Out My Goddamn Life Path
Namaste In Bed Because My Boyfriend Liked His Ex's Photo On Insta, And I'm Secretly Dying Inside, Wait, What?
*Insert State Slash Country I Don't Live In Because I Want To Run Away From My Struggles*
*Insert Artsy Arrows Pointing In Every Direction Since I Still Don't Know Where My Life Is Going*
All I Care About Is Pizza Because Chase Gave Me Herpes
*Insert Sewn-On Roses On My Nipples To Distract Everyone From My Misery*
*Insert Sewn-On Cherries On My Nipples Because I'm Still Miserable, But Look Hot Doing It*
Rosé All Day Because My Ex Kissed My Doppleganger On His Snapchat Story, And I Totally Care
Don't Worry, Be Happy You're The Same Age As Your Mom When She Married Your Dad
*Insert Avocados Holding Hands So I Stay Relevant*
Live, Laugh, Love My Cat For Watching Me Cry Alone