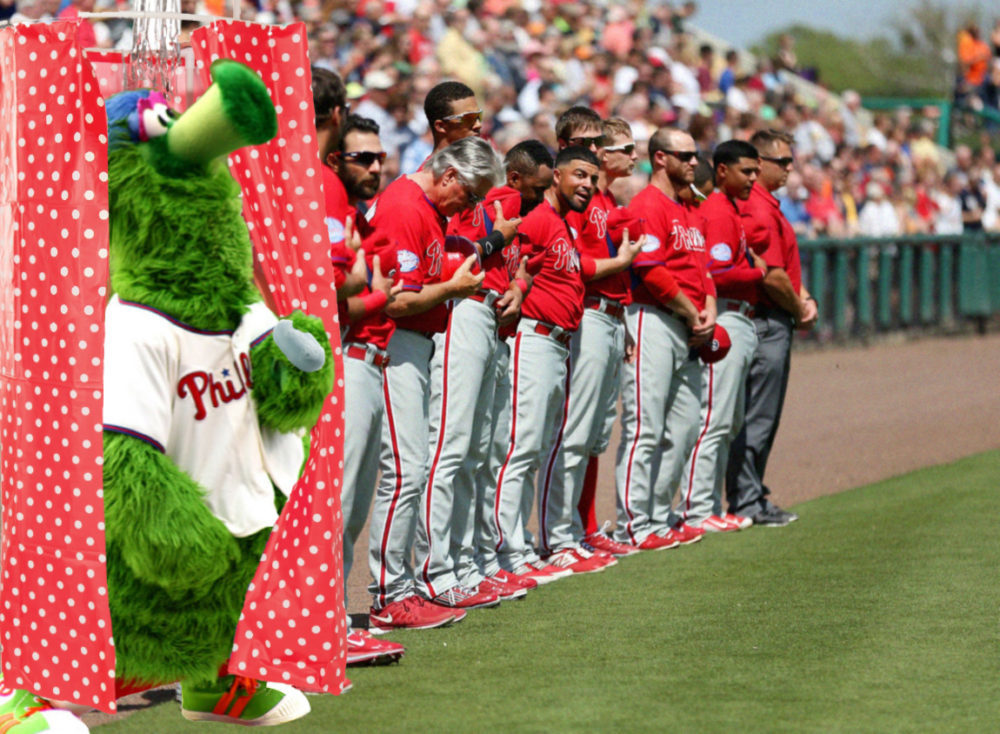 PHILADELPHIA – Amid the rising tensions between the world of sports and President Donald Trump, the Phillie Phanatic became the first mascot to take a shower during the singing of the National Anthem on Wednesday.
"With everything going on in the world right now, he felt he just had to do something," said Phillies general manager Matt Klentak. "We support him 100 percent. The Phanatic has long represented the true spirit of the City of Brotherly Love, so we should expect nothing less than a display of solidarity."
Reached for comment, the Phanatic's interpreter stated the mascot has been "extremely troubled by the police brutality visited upon phanatics of color all throughout America" and knew "some form of whimsical protest was called for."
The Phanatic echoed these statements by blowing two quick honks on his horn, then covering his eyes while shaking his head mournfully.