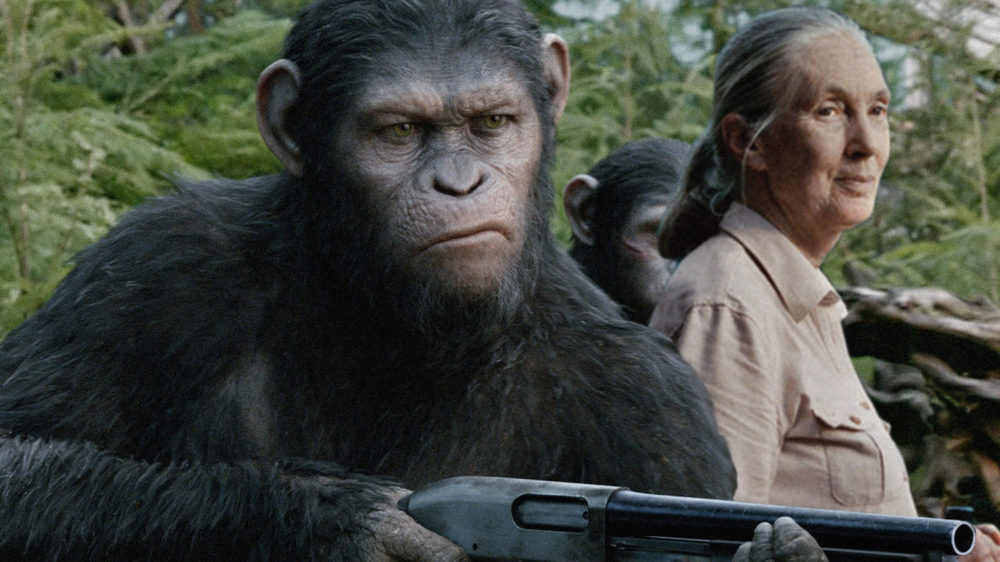 VIENNA, Va. – Following nearly six decades of research and preparation, noted primatologist Jane Goodall has declared she will finally begin the long-awaited second phase of her Ape Army strategy.
The surprise announcement came via the Jane Goodall Institute's website, which featured a statement by Ms. Goodall next to a graphic of a gorilla's fist clutching a hunting knife.
The statement read in part: "When I first began my work with Tanzanian chimpanzees in 1960, I was amazed at their social interactions, intelligence, and for lack of a better word, 'humanity,' but I was also intrigued by their thirst for violence and their ability to recognize the scent of man-blood. It's taken nearly sixty years to build upon that initial spark, but I'm proud to say their understanding of codes, manual dexterity, and bloodlust have all seen significant improvements. It is time."
Though the general public had largely been unaware of Goodall's project's ultimate goals, primatologists had been anticipating this announcement for decades, with many preparing treetop fortifications and regularly coating themselves in orangutan urine.
"This is the day I've been waiting for all my life," stated a shirtless Dr. James Neville. "Prima-Brothers, UNITE! The cleansing begins!"
Asked during a press conference about which aspect of the new phase she was most looking forward to, Goodall responded, "Oh, the scalps. Surely the scalps."
Goodall is expected to launch Phase II from the Zoological Society of London, slowly leading her Elite Simian Soldiers to major and minor cities across the globe. A Phase III is not expected.