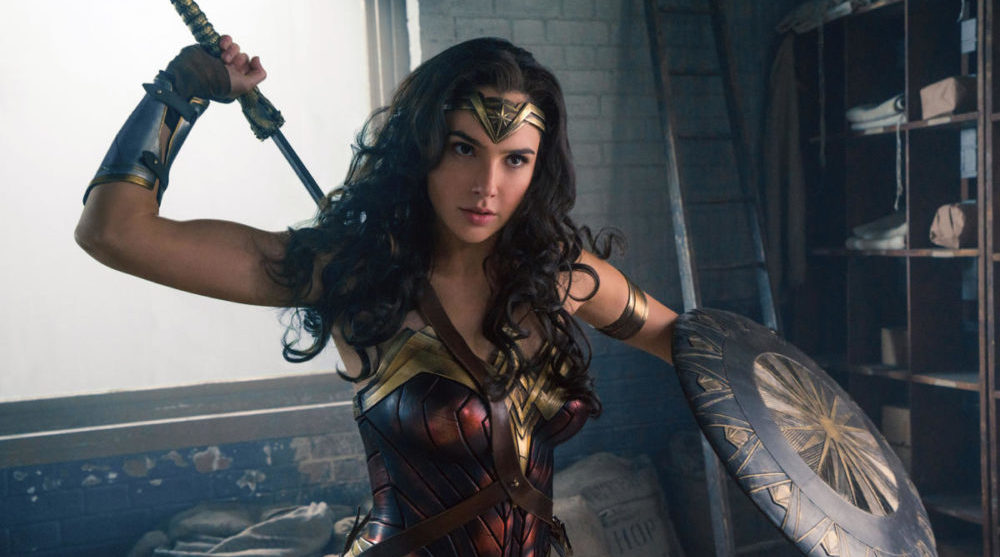 The world has just been re-introduced to girl power all over again. Let's be honest, women everywhere want to be happy that an out-of-this-world, mega beautiful, kick-ass, empowering woman who is supposedly funny and charming is about to be broadcast worldwide, but deep down inside, another part of us is freaking out. Why? Because the beauty standard just got a little higher. We're still suffering the repercussions of Kim Kardashian and now there's this.
Don't panic just yet! Just because you're not on every subway and bus platform around the world, that doesn't mean you are not destined for greatness. Here are ten things to remind you how WONDERful you are:
You Looked So Good Last Weekend
Fifty-three people on Facebook can't be wrong. The minute you cropped that pic of you in that top from White House, Black Market and posted it on Facebook, literally EVERYONE and their mom liked it. Seriously, look at how many people said you looked hot. This Zorro snap is dedicated to you.
You Don't Need an Alarm Clock to Wake Up
Okay Ms. Amazing, no average woman gets up without an alarm. How you manage to wake up before the sun with less than six hours sleep and not act like Godzilla when you walk into work ceases to amaze me.
You Parallel Park Like a Boss
Girl, you know how to back that thing up! Not since Coldplay's The Scientist music video has anything in reverse looked so good.
You Know All the Words to Salt-N-Pepa's "Shoop"
Okay, so while the rest of the world can only sing along to the chorus, you know all the words without the backing track. You are living proof that not all legends are dead.
You Are the Queen of Folding Fitted Sheets
Your Majesty, your folding methods will be remembered for generations to come. No king stands the chance of testing your patience.
You Are the Baby Whisperer
I have never seen babies cry in your arms. Even when you rip them away from their parent's arms, you somehow manage to soothe the baby into a trance like you're a snake charmer.
Your Grandmother Is Crazy About You!
So let me get this straight: there are eleven grandchildren in the family, you're not the oldest or the youngest, and you're still the favorite? Your grandmother still rants and raves about how cute you were as a baby to all of her friends at bingo. You're the reason why when she loses she still wins.
You Fight Catcalls at a Whole New Level
Any time you get catcalled, your immediate response is to belch at the guy as loud as you can, sending him into a state of confusion. Fighting harassment with a burp that sounds like it came from an IMAX movie theatre is one of the greatest new fables of our time.
You Make a Great Wingwoman!
Whenever you go out for chicken wings, you always order with such ease. You're happy to share or do a pound or two on your own. I love your fearlessness when it comes to spreading your wings far and wide across the table.
You Always Keep Your Word
When you tell others you'll come out for just one drink, you always do just that. Usually one drink means three or four, but not with you. You're a one-drink wonder!