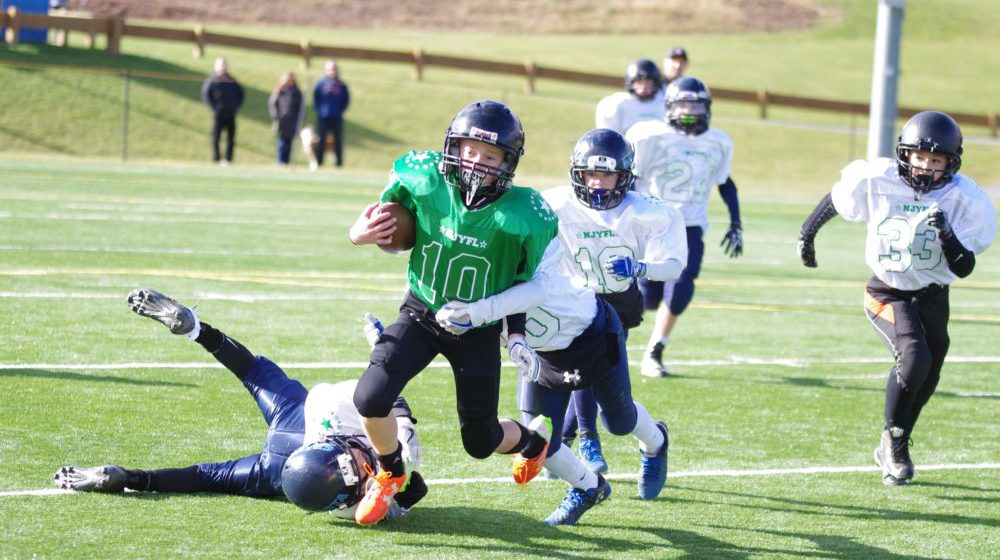 The Riverdale Bullfrogs, a ragtag crew of underdogs, misfits, and outcasts, suffered a crushing yet utterly predictable defeat on Monday at the hands of the better-funded and more organized Mountain View Titans, by a score of 76 to 0.
The Titans, whose snobbish arrogance proved to be well-founded, entered the game as heavy favorites, having won the state pee wee football league championship five years in a row. Despite a plucky spirit and arsenal of creative trick plays, the Bullfrogs' lack of experience and athleticism was viciously exposed time and again by their rivals from the wealthier part of town, who antagonized the Bullfrogs with a series of mean-spirited yet comical pranks in the weeks leading up to the big game.
"I guess I shouldn't be surprised by the outcome. The Titans players are bigger, faster, stronger, and more conventionally attractive," said auto mechanic Jerry Burns, father of Bullfrogs lineman Gary Burns. "I just thought that our motley team of ne'er-do-wells, eccentrics, and lovable losers would prevail against all odds and pull out a dramatic last-second victory. I don't know what I was thinking."
The Bullfrogs were hampered throughout the contest by penalty yards, as math and science whiz Kenny Choi, better know by teammates as 'Digit,' was repeatedly flagged for illegal use of assorted wacky gadgets and inventions, including an oil slick, jetpack, and extendable arms.
"It turns out hard work, determination, and an indomitable spirit mean nothing when up against the size, speed, and raw talent of a truly superior team," said Joey "The Flash" Isganitis, the Bullfrogs wide receiver whose blazing speed enables him to consistently get open but is never able to catch the ball.
To make matters worse for the Bullfrogs, the team's practice field at Griffith Park is set to be demolished next week and turned into a condo development by Titans' benefactor and millionaire developer James T. Wilcox – an outcome that could have been avoided if the Bullfrogs had been able to pull off the long-shot victory.