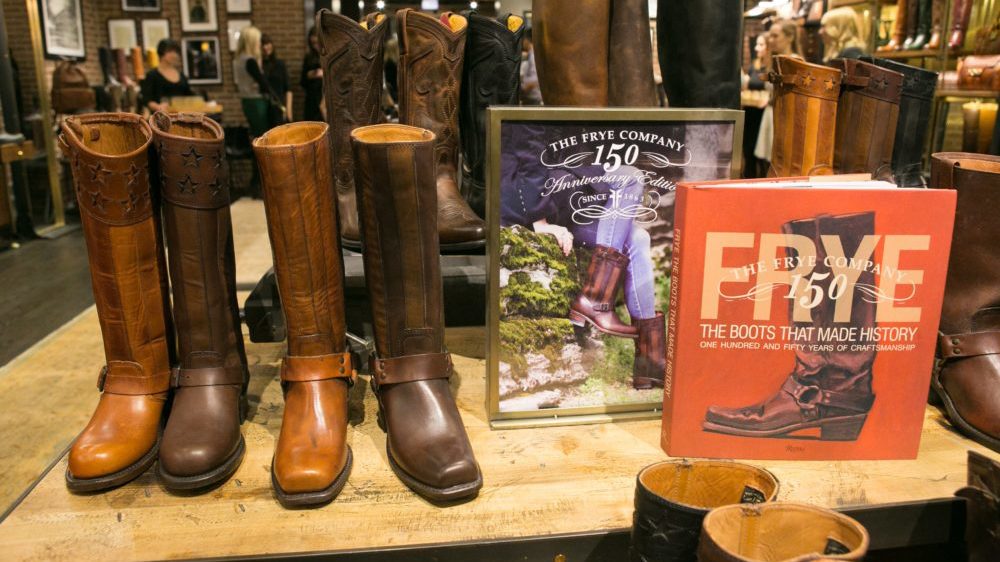 To the People Who Keeping Mistaking the Fyre Festival for the Frye Festival,
In the wake of the doomed Fyre Festival, many people are confusing the event with Frye boots. We at The Frye Company would like to step forward and set the record straight: the Fyre Festival has nothing to do with the Frye Festival, a music festival sponsored by The Frye Company- to give a platform to emerging voices and work as a vehicle for product placement – something we are almost certainly organizing now in the wake of these waves of mass autocorrect.
Now, we should not be surprised that the Frye Festival is being confused for the Frye Festival, given that it was helmed by Ja Rule. This jumbling of words is nothing new for Ja Rule. He's been doing it ever since the song "I'm Real," when J.Lo spells his name "R-U-L-E" and everyone heard "Are you Ellie?" Yes, we're holding Ja Rule accountable for J.Lo's actions because we're a corporation, and our sense of morality is murky.
We understand the confusion. Fyre and Frye look identical, except that Fyre is a made up word and Frye is a manufacturer of fine boots. Perhaps you remember us from your rich, casual friend's feet.
To set the record straight: Kendall Jenner is associated with the Frye Festival, and her thigh-high boots pic was our way of announcing that. We see now how that was confusing. We hope it will not dissuade you from buying tickets to the Frye Festival. Three-day passes go on sale at the end of May for $572. You can add a pair of "classic Coachella boots" for $695.
Our festival will also have gourmet food, but unlike the Fyre Festival, our food will be "on fire." We mean that figuratively, in the way that our target demographic colloquially refers to things as "good." The food will not literally be on fire, as that would be a disaster. "Disaster is for the Fyre Festival. Fun is for the Frye Festival." That is a tagline we are currently testing.
Unlike the Fyre Festival, the Frye Festival will not be held in the Bahamas. We sell boots and the Bahamas are humid. A festival in that muggy heat would lead to swampy toes. Swampy toes make for smelly shoes, which means you'll have to buy a new pair real soon. That's not what we're about.
Scratch that. My marketing team has just assured me that Frye is absolutely about that. We will be hosting the Frye Festival in the Bahamas as well, but we won't be using tents. Those tents are not luxury. You know what is luxury? A leather-lined boot. You deserve luxury and not confusing news about the Fyre Festival. Treat yourself to a pair of Frye boots and a ticket to the Frye Festival. It will make you think positively about our brand. Unless the whole thing goes belly up. Then we'll throw Bella Hadid at the problem and call it the Fyre Festival.
Sincerely,
The CEO of The Frye Company