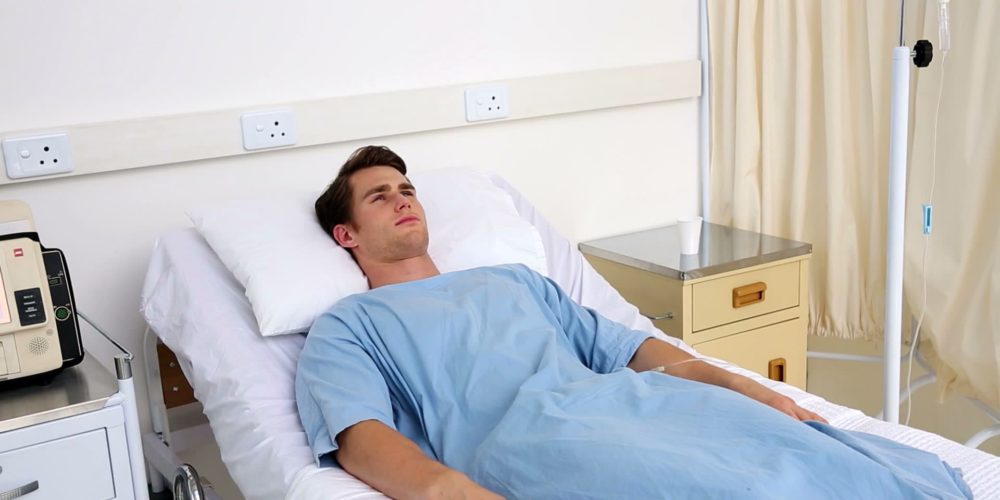 Robert James was hospitalized Monday evening at St. Fellacius for severe emotional distress following the traumatic discovery of his girlfriend's tampons in his medicine cabinet. James' girlfriend, Alana Davis, recently moved in with him and began menstruation that morning as of 8:03 AM, sources report.
"Those things – what they're used for – I can't stop seeing…" James stammered when doctors asked him for a description of the event. James' eyes reportedly then glazed over and he lapsed into a state of catatonia, presumably staring into a blood-soaked hell.
"He's been like that for almost two days," reported attending physician Phil Wilkins. "He's been unresponsive to everything we've tried – NFL commentary, the smell of cooking meat, TNT presentations of The Matrix. We've even brought in some of our female staff to give opinions on various subjects. Nothing."
"You always hear about keeping those types of things out of reach and out of sight," responded Davis when reached for comment, "but you never think it will happen to you." A list of safe hiding places for feminine hygiene products can be found on the St. Fellacius website.
Wilkins confirmed that while his vitals remain stable, James is unlikely to make a full recovery.