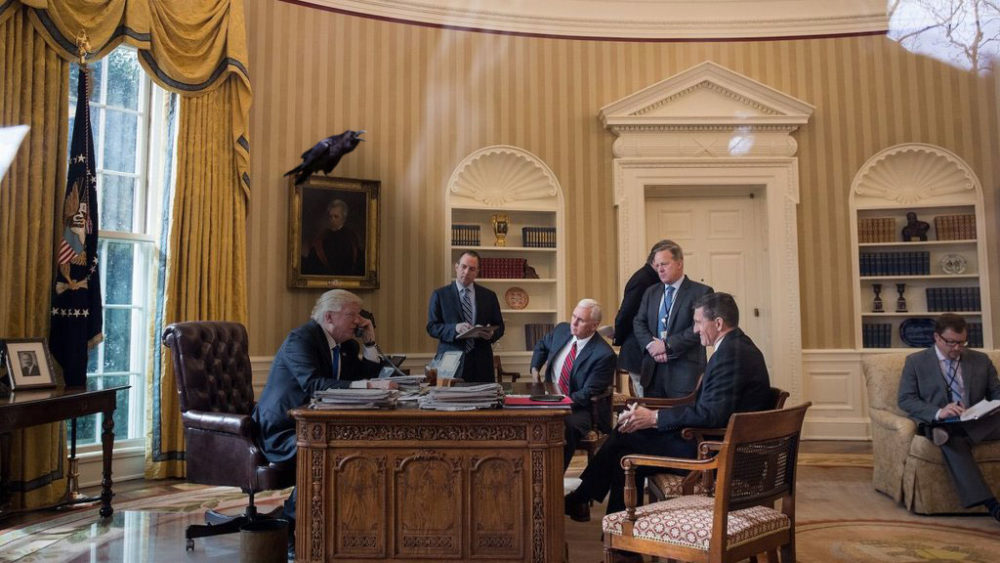 WASHINGTON – Speaking at a rally on Friday afternoon, President Donald Trump once again fired up a crowd of his most ardent supporters with a first hand account of a charming recent experience of his in the Oval Office.
"You wouldn't believe the guests I get in my office now. Presidents, Kings, Generals, and this raven, never flitting – he never flits once – still is sitting, still is sitting on this beautiful bust, and I know something about beautiful busts, okay?" Trump said. "Anyway, beautiful, pallid bust of Pallus, they tell me. And it's right above the door. And this raven, amazing bird, tremendous, his eyes have all this gleaming of something horrible – worst thing you could imagine – a demon dreaming, maybe. And the lamplight hits him – it's really an impressive sight. And he casts this shadow – a shadow like you wouldn't believe, and the Fake News media keeps saying – the failing New York Times – keeps saying my soul's within that shadow and it'll be lifted 'nevermore,' can you believe that? We're going to do plenty of lifting, folks, believe me."
The crowd was all smiles as Mr. Trump closed the anecdote, showcasing once again his noted love of animals and conservationism.
At press time, Trump was seen removing floorboards from the rally stage, looking for a "terrible pounding" sound he heard from below. That's the president the American people elected – tirelessly working to get the job done himself!