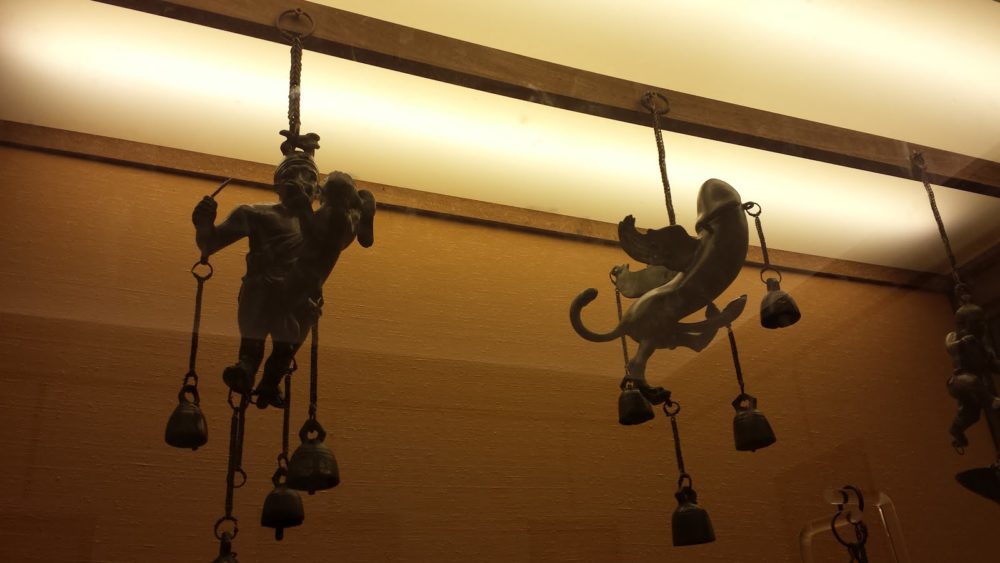 This post was originally published on Living a Dream.
When the situation calls for it, I am a mature person. I can talk comfortably about reproductive health, I can watch a movie with a sex scene and not make a joke, and I can look at nude statues and think nothing of it beyond art. Hell, my senior yearbook quote was about how maturity is just knowing when and where to be immature. I won't laugh when you fall down because you might be hurt and I absolutely do not laugh when an animal humps something because it's instinct and the animal can't help it. I believe you shouldn't laugh at something if the thing you're laughing at is helpless in the situation.
But sometimes you find your limit.
The National Archaeological Museum of Naples (abbreviated MANN in Italian) pushed me near my limit.
See, Naples is home to brilliant and interesting historical artwork. With the nearby town of Pompeii buried under the ash of Mt. Vesuvius, tons of pristine artifacts which were rescued from Pompeii ended up in MANN. Some of these pieces are hugely famous like the Alexander Mosaic, the Street Musicians Mosaic, or the Dancing Faun.
However, MANN has another feature that draws in visitors. It's called the Secret Room, and while it's not all that secret, it's…well…look: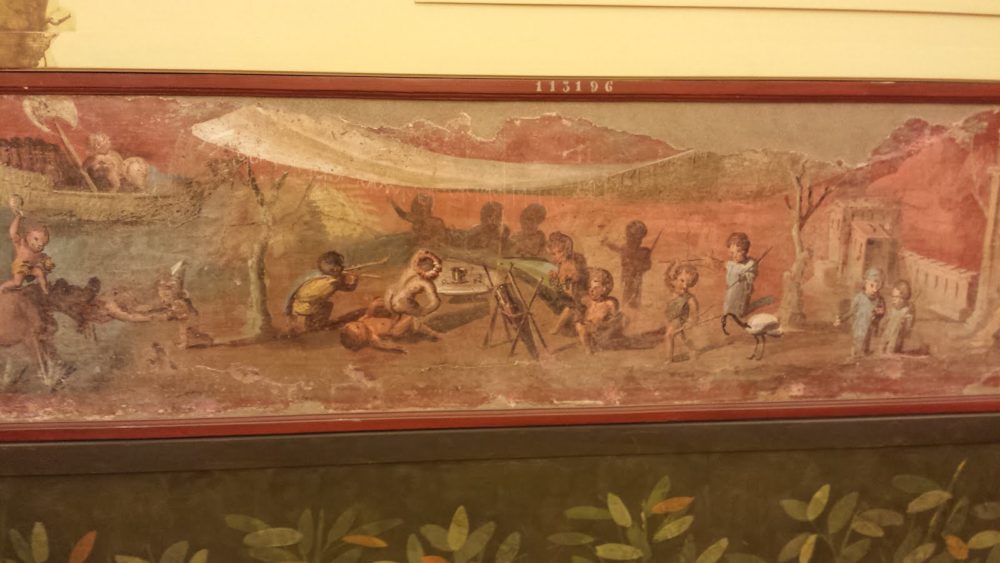 Look just left of center in this photo. Does something catch your eye? Does it seem like a man is laying on his back, penetrating another person above him?
Your eyes are not lying. The Secret Room is a collection of erotic, graphically sexual art. It is outrageous. Some folks can't get through without laughing, some folks can. I'd like to say that I didn't so much as crack a smile and held firm to my "maturity," but take a look at some of the highlights.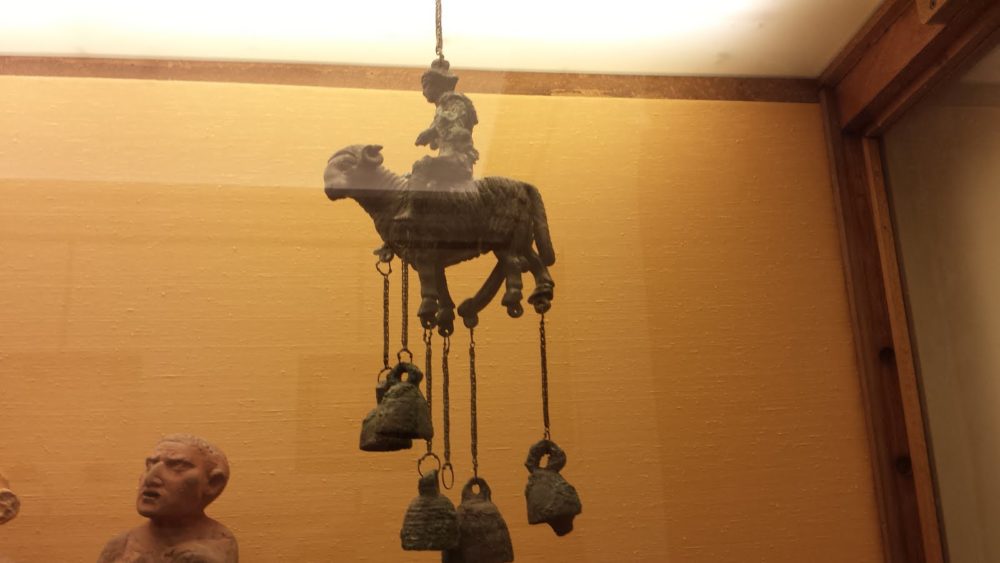 That's not a five-legged cow, that's a cow with four legs and one leg-sized penis.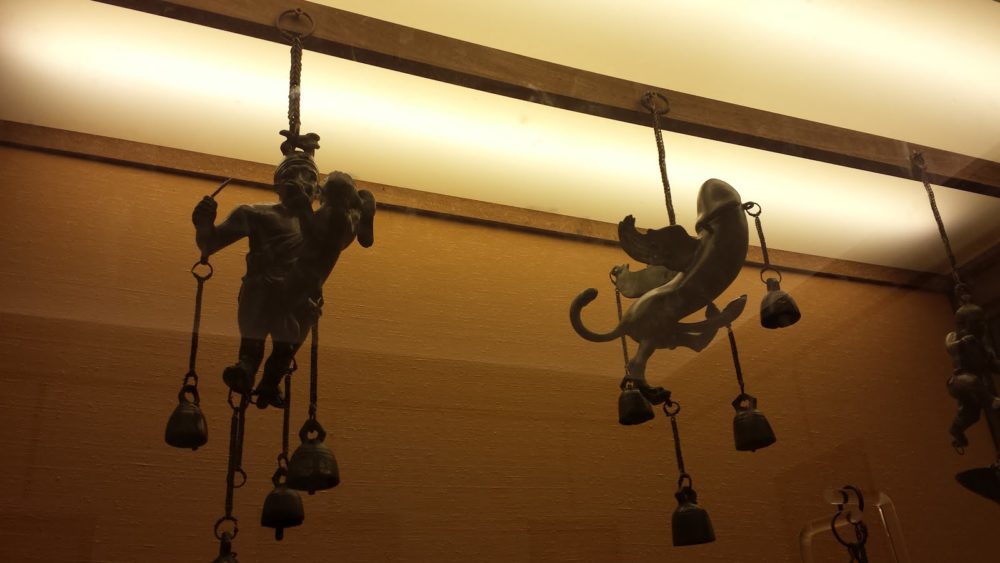 These are, I don't know, penis wind chimes? But below is the real cake-taker. It's titled "Pan Copulating with Goat" and that is an appropriate name.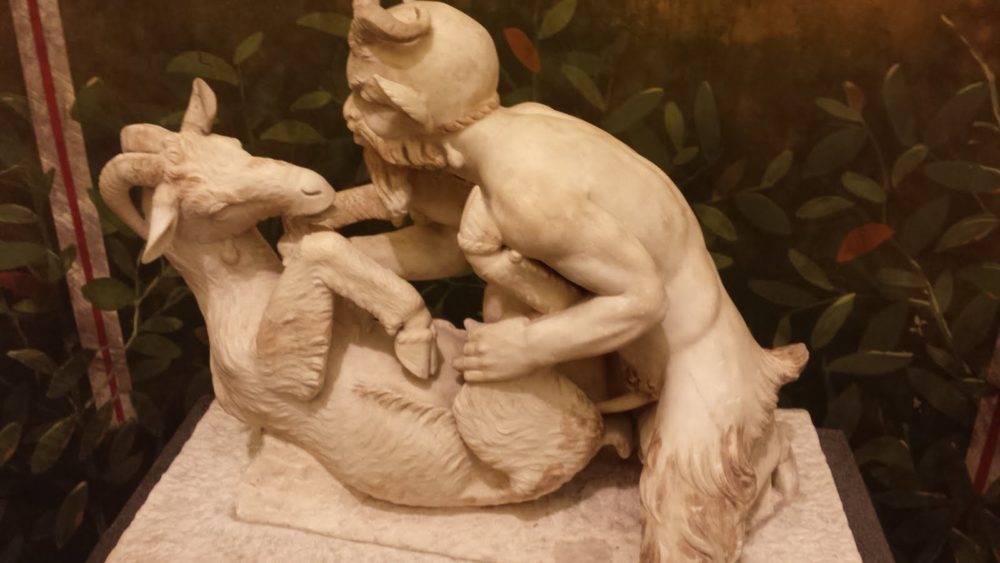 There's a lot more in the Secret Room, but I tried to be a mature adult and not take photos of everything in there. You can read about the fascinating history of the erotic art on the wiki page here. (A short summary: Ancient Romans viewed sexuality far differently than 1800's and 1900's Romans did. The result was that only educated men were ever allowed to view this art but it was also periodically closed up and locked away in a secret room. They pulled back the restrictions a couple of times before opening it permanently within the past twenty years.)
Naples is one of my favorite cities in all of Italy and there are about 1,000 things you could do that are worth your time. Just know that one of them involves trying not to laugh at sculptures where the focal point is a series of penises.