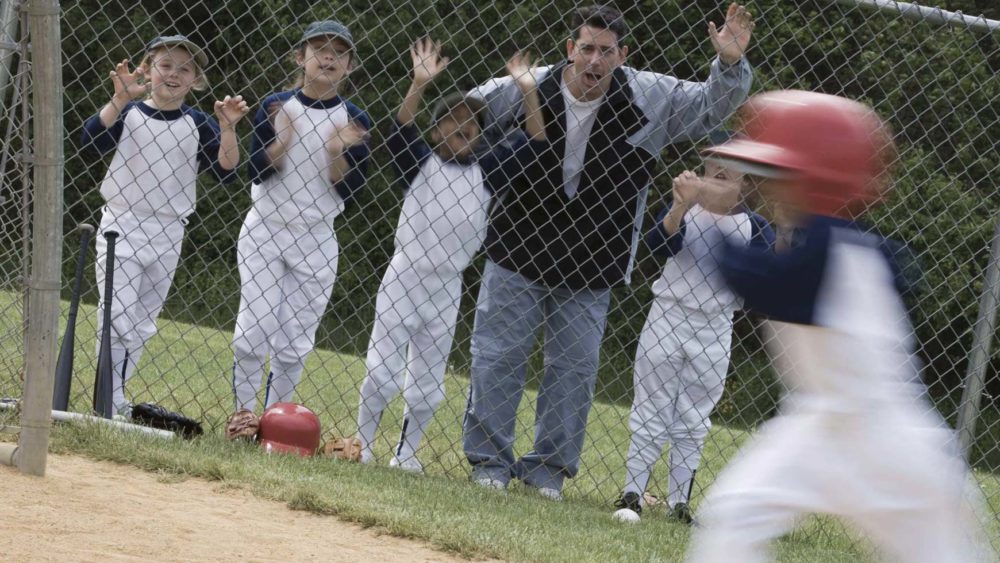 MASON, Ohio – Local third-grade student Johnny Wilson enthusiastically revealed this week that he enjoys playing on his Little League baseball team very much, primarily because it is the only time his father displays a positive emotional reaction to him making it safely home.
"Seeing my dad's face pressed against the fence when I score a run is awesome," Johnny said. "He's smiling really big, which is not how he greets me when I run home to our house. He usually looks all scary and mad, like how he does while I'm running the bases. But then I slide into home plate and it reminds me of that one time in kindergarten when he told me he loved me."
Johnny's father reportedly sought to become a professional baseball player decades ago, but his skills fell just short of propelling him to the Major Leagues. He coached Johnny's team four years ago, but was replaced after complaints that he was verbally abrasive towards the tee-ball players.
Carla Wilson, Johnny's mother, added that it's nice to see the two bonding, "if only for a few fleeting seconds every other Wednesday. Johnny's dad is usually out back when he gets home from school, working on a landscaping project or drinking beers in the shed. If he notices Johnny's returned, he'll just lecture him about the value of hard work, and how easy Johnny's upbringing has been compared to his own. He likes to remind Johnny that he wasn't lucky enough to have a dad who came to watch his baseball games."
At press time Johnny was seen oiling his glove and practicing sprints, after spending hours at the batting cage.