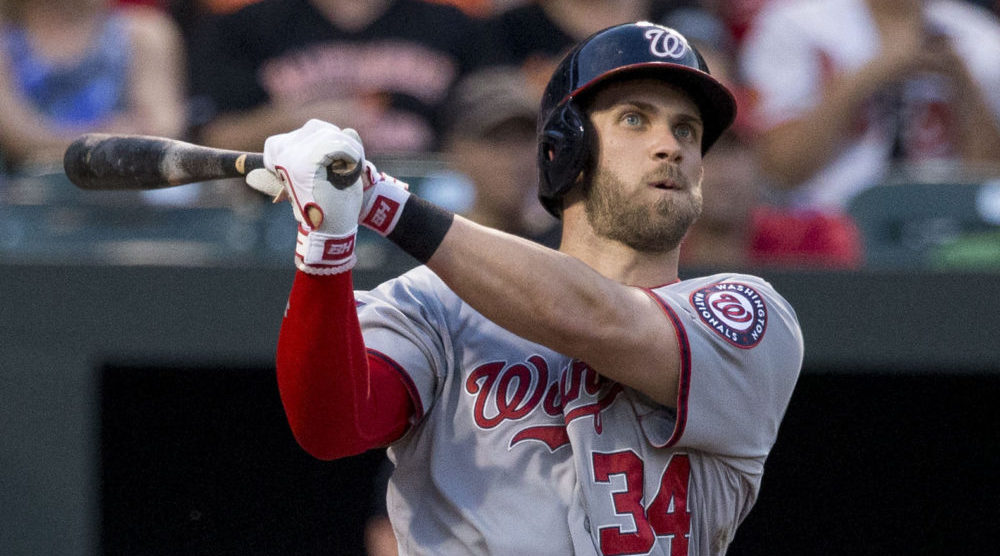 WASHINGTON – Rustling the young boy's hair, Washington Nationals star and noted baseball bad boy Bryce Harper promised a fan Monday that he'd drill him with a home run ball in a game.
"Sure kid, I'll do you one better and crack one right at your dome," Harper answered the boy, who asked for a home run in addition to a signed ball. "It is Opening Day after all."
Known for being the unpredictable and temperamental wild child of baseball, never shying away from a confrontation, Harper also promised another young fan that he would get into a heated verbal altercation in the seventh inning with an umpire of the fan's choosing.
"I'm always here for the fans, trying to make their experience at the ballpark more enjoyable," Harper said. "That's what it's all about."