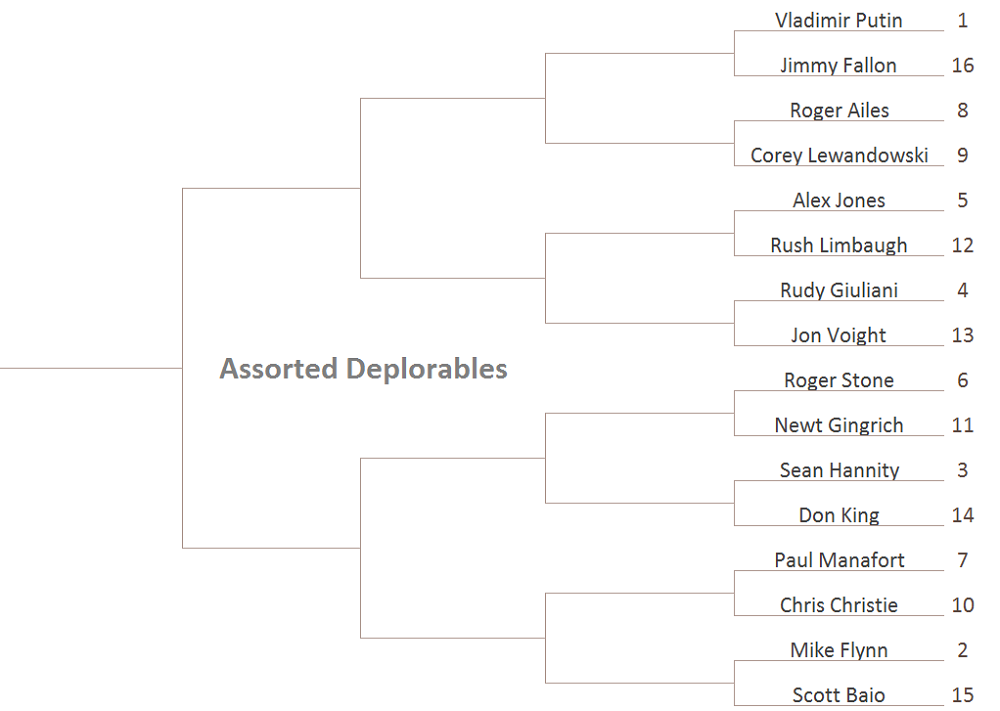 In the Assorted Deplorables region of the Most Soulless Person to Associate With Donald Trump tournament, we have a true cavalcade of monsters to consider. You could make a reasonable case for any of these people to win the region, and we had to leave off dozens of others who would have been worthy as well.
Who will stand alone among the rest when it's all said and done?
Second & Third Round Results
We've seen in this tournament that it's essential to come in hot. That's what allowed the seventh-seeded Paul Manafort to make a run to the Sweet Sixteen. As more and more elements of his shady past were being unveiled last week, he just kept on winning, taking down former national security adviser Mike Flynn in the process, which is no small feat.
As for the other big story in this region, Sean Hannity's run to the Elite Eight, does he have enough to take down the powerhouse that is Vladimir Putin?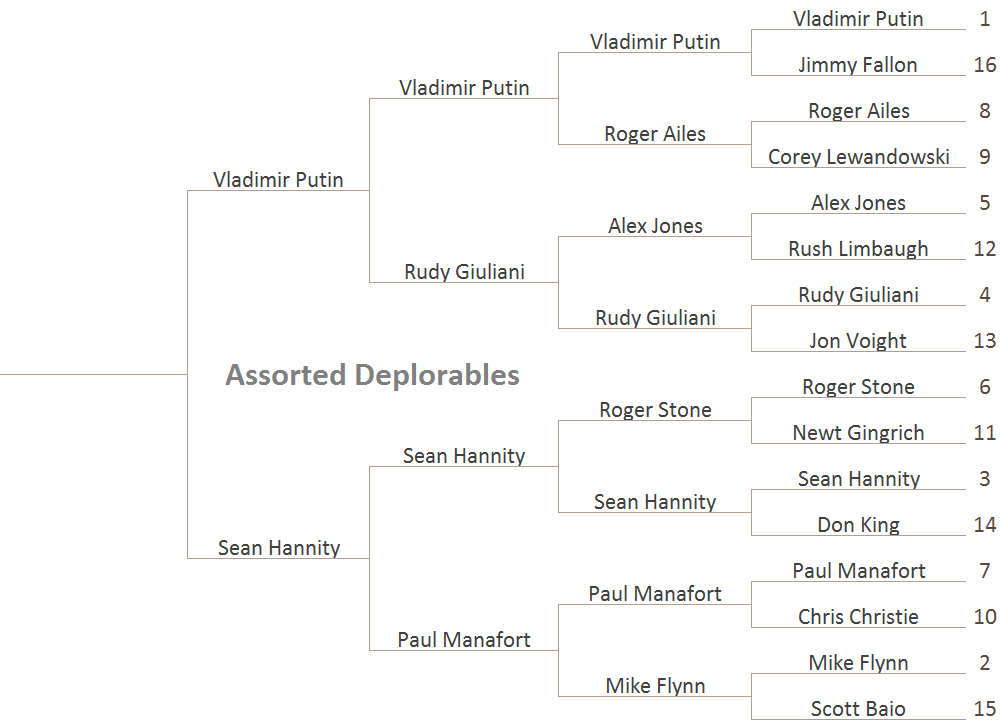 First Round Results