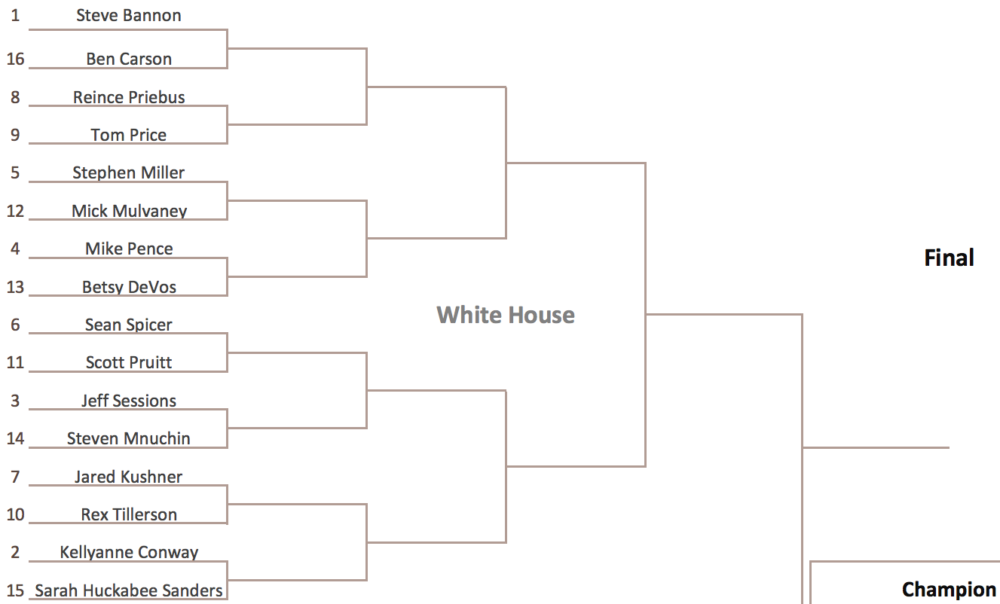 In the White House region of the Most Soulless Person to Associate With Donald Trump tournament, we've got some real heavy hitters. Who's going to emerge from the likes of chief strategist Steve Bannon, counselor Kellyanne Conway, Vice President Mike Pence and bulbous-headed resident Nazi Stephen Miller? Not to mention the rest of Trump's Cabinet of Horrors!
It's going to be wall-to-wall excitement to the very end. Follow along below to see who punches their ticket to the Final Four!
Update: Second Round Results
We have our first upset! It was another nail-biter for Vice President Pence, and this time he just couldn't pull through as fifth-seeded Stephen Miller, who advises the president on all things fascist, squeaked by in a 51-49 percent vote. The rest of the field was absolutely dominated by the favorites, setting up for what should be some great matchups in the Sweet Sixteen (which you can see below).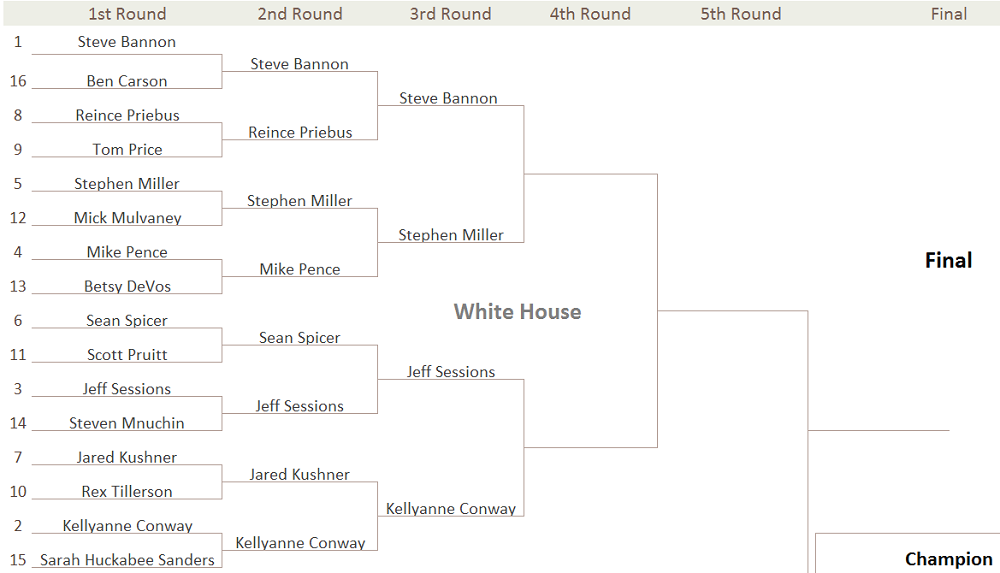 First Round Results
As expected, there haven't been any upsets yet in the tournament, though Betsy DeVos gave Mike Pence a run for his money in overtime. Jared Kushner just barely beat out Secretary of State (Is that still a thing?) Rex Tillerson, but everybody else cruised, especially #1 overall seed Bannon.