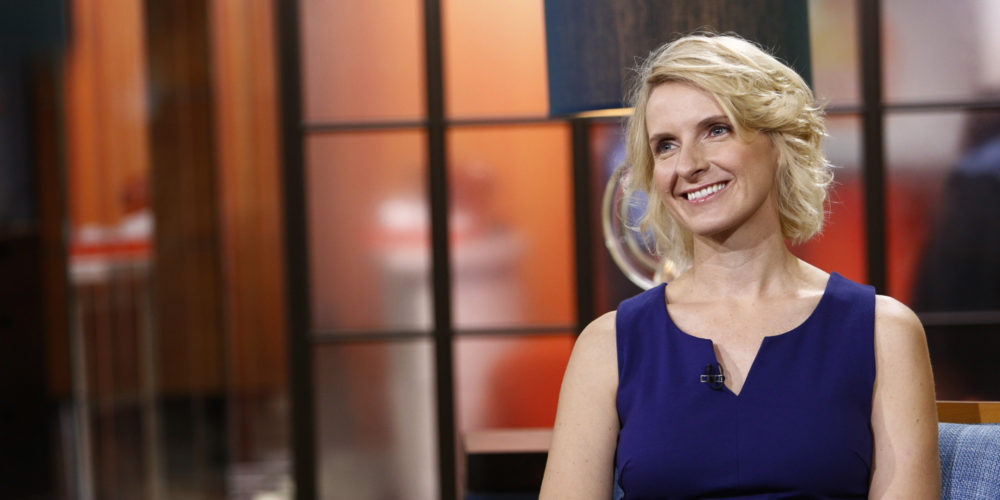 WATERBURY, Conn. – After divorcing her longtime partner Jose Nunes, Elizabeth Gilbert recently announced that she has penned a follow-up to her hit novel Eat, Pray, Love. The sequel, entitled Eat, Eat, Eat, will be on bookshelves in time for the holidays.
"I'm in a really Zen place now," Gilbert said between bites of cookie dough ice cream and Double Stuf Oreos. "My life has never been more fulfilling."  Rather than praying or loving, Gilbert spends most of the book binge-eating in her pajamas. Her lack of spiritual awakening makes the book a much easier read than the first novel.
In the first section of her book, "Eat," Gilbert realizes that she does not need to travel to have cultural experiences. Rather, she can simply order Chinese, Thai, and Mexican delivery from home. "Why wait in the TSA line when there's culture at my fingertips?" Gilbert said. There is a pivotal scene in which she begs the Chinese restaurant employee to deliver past midnight to no avail. Gilbert dissolves into a puddle of tears.
"Eat," section two, follows Gilbert as she eats anything that is considered a carbohydrate in lieu of prayer. Here, the standout scene entails Elizabeth Gilbert sitting quietly in a shopping mall food court with chocolate sauce dripping sadly down her face. She cries hysterically when the security guard tells her the mall has closed, brushes the crumbs of garlic bread from her unkempt hair, and retreats to the nearest 24-hour Taco Bell.
In "Eat," the final chapter, there is no love or even mindless sex – just gorging on bowls and bowls of spaghetti using a stolen Never Ending Pasta Pass. Gilbert attempts to use her Italian fluency to feel more cultured, but no one can understand her because she's at an Olive Garden. This time, however, there are no tears. Elizabeth, at last, feels full and whole.
"Emotional eating will resonate with my readers far more than anything else," said the newly self-realized Gilbert.