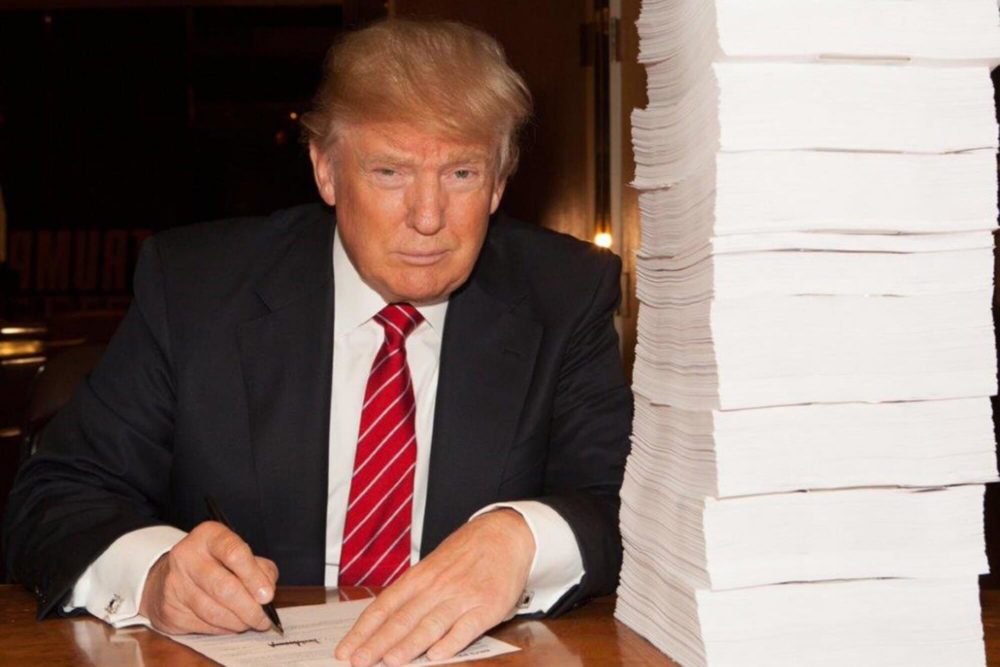 Santa,
Wow. What a year. Can you believe it? I'm the president! The ultimate winner! Are you jealous? It's okay, I know you are and I don't blame you. I'm very much the greatest.
Anyway, you're probably wondering, with how great I am and, by the way, all the winning I'm doing, what else could I possibly want for Christmas? It's a good question, really good question. People have been asking it. And while it's true I already have a lot, and I mean a LOT, of things already because I am very rich, there are still some things I would love for you to do, such as:
Bring me ISIS – you can just drop them off so I can take credit for capturing them.
Give me three million popular votes, whatever those are. Actually, make it three hundred trillion, one vote for every dollar I'm worth.
Provide me with a new wife. Time for an upgrade! You know what I'm talking about. Mrs. Claus does not seem to have much beauty and I know everything about beauty, believe me.
Make Mike Pence do all the work but I can still be president, like these brothers did in this documentary I saw called Arrested Development. Very good!
Make everything I tweet true. Genies do it, why can't Twitter!
Give me bigger hands. Hands so big I need gloves custom-made to fit me. Hands so big they make Chris Christie's entire face bright red when I slap him. I have been told I slap Christie's face better than anyone on my team, it's true.
Make Ivanka stop standing over my bed muttering while she holds a pillow. Creepy!
Thank you, Santa. And remember, if I don't get everything on this list I will sue you! Just kidding. But I could, and I would win. Don't forget that.
Sincerely,
The Donald
CEO, Trump Organization
President-Elect of America
Time Person (Should Be Man, Of Course) of the Year
Best Winner Ever