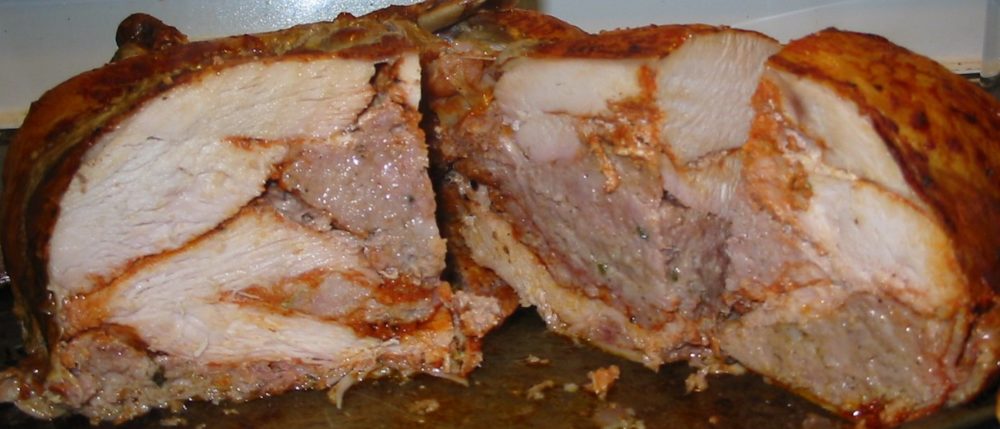 Every year, Americans are introduced to a new Thanksgiving phenomenon to put on their kitchen table; however, few know where the ideas for these delicacies come from. In order to give you the full indulgence of these Thanksgiving dishes sweeping the nation, we have explored the origin of some of these most popular platters.
Turducken
What it is: A chicken stuffed inside of a duck, which is then stuffed into a turkey.
Origin: A kinky turkey said he was up for whatever.
Turkey Cake
What it is: A cake with layers of turkey, sweet potatoes, cranberry sauce, stuffing, and mashed potato "frosting."
Origin: After spending countless hours on her meal presentation year after year without any recognition from her family, a New Hampshire mother finally said, "Screw it!", threw all of the dinner's fixings into a glass, and angrily slammed it on the Thanksgiving table.
Piecaken
What it is: A spiced pound cake with layers of pecan pie and pumpkin pie, topped with upside-down apple pie, slathered in cinnamon buttercream and edged in oat streusel.
Origin: A local baker was working into the wee hours of the night filling orders for Thanksgiving, and mistakenly baked the pies into a cake. When he went to remove the pies from the cake, he realized he was in Mike Pence's home state of Indiana, and that such removal activities were impermissible.
12-Bird Roast
What it is: A layered roast of turkey, chicken, barbary duck, goose, guinea fowl, mallard, poussin, quail, partridge, pigeon squab, pheasant, and aylesbury duck.
Origin: Prior to being made into a meal, a turducken was given one last wish. He chose to go to spring break in Panama, City. Things got weird and well…a bunch of birds were stuffed into the turducken, creating the 12-bird roast.
TurDunkin'
What it is: A turkey brined in Dunkin' Donuts coolattas, stuffed with munchkins and served with coffee gravy and mashed hash browns.
Origin: Weed. Lots and lots of weed.