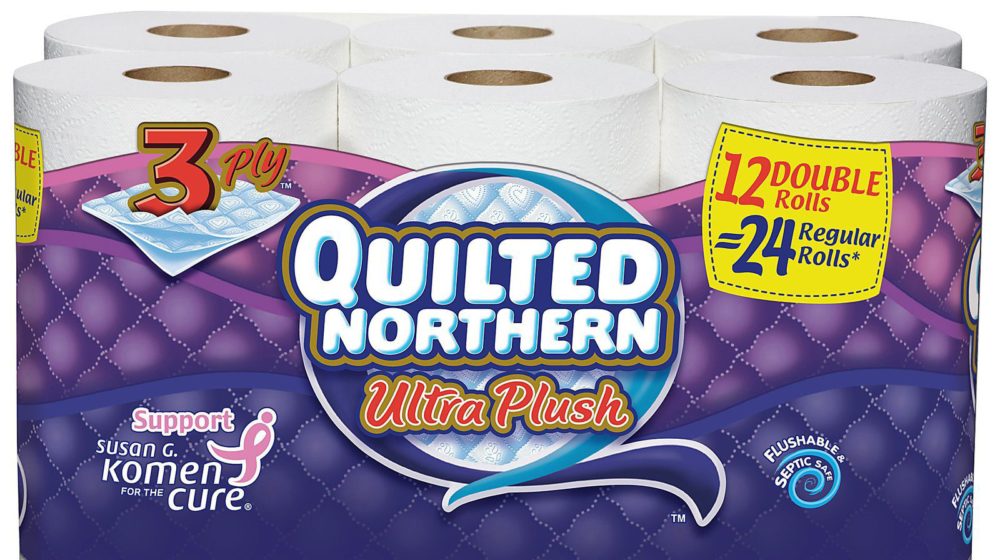 So you're at the store and you're overwhelmed by the selection of toilet paper brands to buy. All of them boast to be the best choice for you, but how do you weed out the liars and deadbeats from the real winners? It can be overwhelming. But hey there, slow down a minute, remember you're not alone. Ask yourself the pertinent questions that matter so you walk out of that store confident you made the best purchase for you and your loved ones.
1. Did you get butterflies when you first saw it?
You know the feeling…when you glance once and have to glance again because your heart friggin STOPPED. You feel giddy inside and your cheeks begin to blush, you think you're having a heart attack and get scared because you have high blood pressure. Don't be frightened, this feeling is the blossoming of the chemistry of attraction.
2. Does it have a five-year plan?
This one will catch it off-guard. If it plans to sit on the shelf for the next five years getting free handouts then MOVE ON. You need toilet paper that has aspirations and ambitions. Maybe it would like to be the next Prime Minister of Canada or be the first toilet paper roll to go to Mars! You could be an astronaut by association! Its goals should scare the livin' SHIT outta you because they're such a go-getter!
3. What about a trust fund?
This would just be a nice plus, not necessarily vital but could come in use when you want to retire at 27 and not worry about how you're gonna pay your bills.
4. Will it kiss you in the rain?
Yes or no question. Either it will or it won't. If it's a maybe then that counts as a NO. If it will with the exception of wearing a poncho, then that's also a NO!! The best brand will do ANYTHING to express its love for you.
5. Will it tell you you're beautiful every morning?
With so many brands out there you have the ultimate power of choice. You don't need to settle for the roll that's not going to make you feel prettier than a painting every morning. EVERY morning. Not just on Tuesday nights after a bottle of wine.
6. Are there any commitment issues?
Know before you buy. Don't be the schmuck who thinks you're exclusive when the other one is telling everyone it was just a fling. If this roll has a lot of exes, you should think RED FLAG and pass to the next roll. And maybe get tested while you're at it…eek.
7. Will it ever leave you?
Listen to your gut instinct. When you are holding the roll, does it feel like THE roll?  If you feel deep down that after a few years you're going to come home and find it sleeping with the bartender from Applebee's, then your instinct is probably right. You'll have to get a divorce, sell the house, go to court over the custody of the kids – it'll be a mess. You don't want that. Courage now saves heartbreak later. Put the roll down and find a better fit for you and your family.
Feel free to print this list and bring it with you to the store if you think you might forget any of these important questions. Now go out you rascal and find the toilet paper of your dreams!