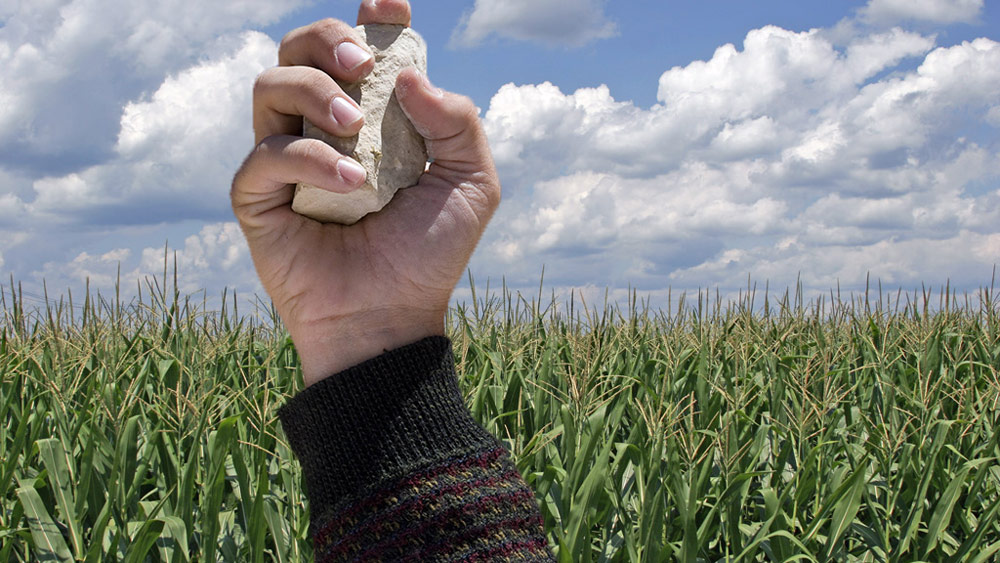 NORTH BENNINGTON, Vt. – Local farmers are celebrating countywide following a record-breaking harvest, brought on by this June's Lottery and stoning ceremony. Early estimates project a yield rich enough to "last two winters, maybe more."
"Lotta corn, lotta wheat – whole lotta tomatoes. Yah, nothing's even come close to this in thirty, forty years," said resident Jacob Graves. "Figure we be keepin' that Lottery, now, won't we?"
Graves' comment comes on the heels of renewed criticism of the annual Lottery, now in its 147th year. In recent months, some community members had called for an end to the practice, while others had merely requested "smaller, smoother rocks" to be utilized during the ceremony. So far, local officials had balked at such requests.
"Bunch of hogwash, you ask me," said Mayor Aloysius Warner. "Lottery's been good to these parts. Just look – nine sacks of chestnuts. Nine! Let's not muck things up here."
Additional sources report a gain of seventeen crates of apples, thirty-three pecks of green beans, twenty-six barrels of pears, "a whole mess of taters," and at least three pretty big watermelons. Orders have already begun to flood into Jedediah Smith's general store.
With a bountiful harvest underway, and public opinion swaying back in the ceremony's favor, all indications are the Lottery will be with the community for some time to come.
"Oh, they'll never do away with it. Too much tradition, too much benefit," said local woman Tabitha Summers. "Plus the fun of it all. That Kepner boy this year, he was somethin' else. And I hear he's got a sister!"