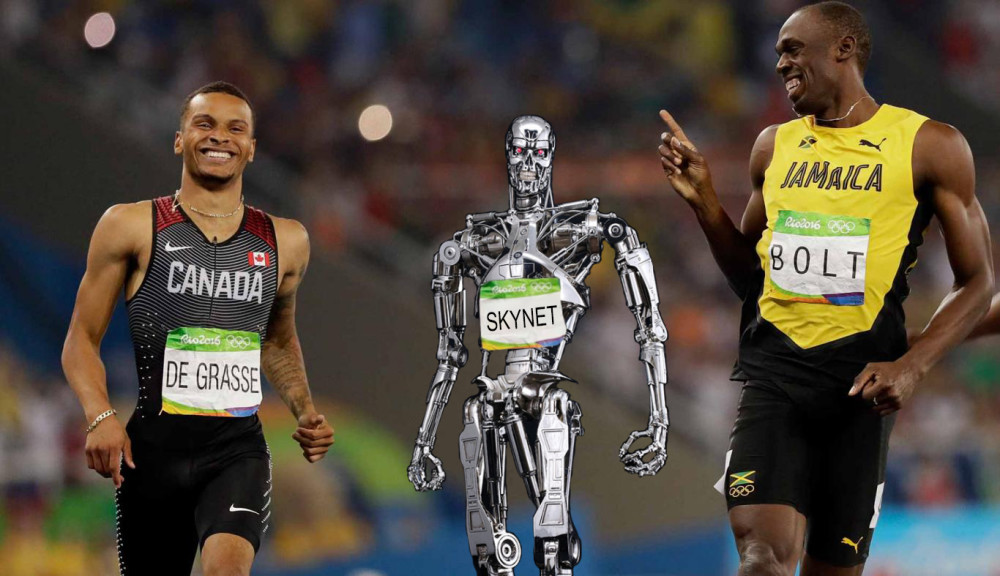 RIO DE JANEIRO – The intense Olympic competition has taken its toll on a number of athletes this year in Rio. Gymnast Samir Ait Said suffered a horrible broken leg, cyclist Annemiek van Vleuten endured three fractured vertebrae and a concussion, and gymnast Elissa Downie was wheeled away after a severe neck injury.
After weightlifter Andranik Karapetyan dislocated his elbow, members of the International Olympic Committee decided enough was enough. By a unanimous vote, the committee passed a rule change Thursday to allow athletes to replace their normal calcium-based skeletons with ones made from a lightweight, yet extremely durable, titanium alloy.
"Nothing is more important to us than the safety of our athletes and the integrity of the games," says IOC President Thomas Bach, who is in favor of the measure, which essentially forces all would-be Olympic competitors to undergo indescribably dangerous surgeries to have their entire skeletal systems removed in favor of metal replacements or be left hopelessly unable to compete with the cyborg-like creatures who will have had the procedures.
Just hours after the new ruling, the entire Serbian men's and women's track and field teams had already had their femurs and tibias removed and replaced by hydraulic pistons. Sources close to the teams insist that several of the surgeries were voluntary. While most of these athletes are expected to recover from the surgery, doctors are concerned the athletes may pass out during competition tomorrow from the sheer agony. Pain medications of any kind are strictly banned under IOC anti-doping rules.
It also didn't take long for eagle-eyed competitors to notice that the new rule doesn't require a one-for-one swap of natural bones for titanium ones. This has led many to speculate on potential devices like javelin launchers and shot put cannons being installed directly into the Olympians' skeletal systems. A Kickstarter for an entire powerlifting skeleton that features an I-beam spinal column and two large crane mechanisms for arms is expected to launch by the end of the week.
"We're aware of the issue," Bach said. "It's something we're looking into."